There's a new bundle of joy in the world, and now you're on the hook to buy a present. But what's the best gift for a baby girl? Here at Wicked Uncle we know how tricky it can be to pick the perfect present, so we've made it easy. Here are our suggestions for 10 great baby girl gifts for any occasion: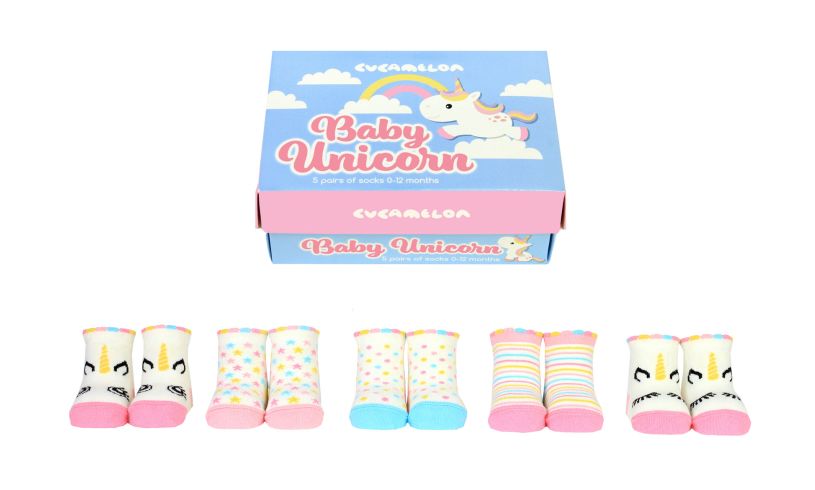 Unicorns are cute, and babies are even cuter… so imagine the cuteness overload of a baby girl wearing unicorn socks! This set of 5 colourful pairs of unicorn-themed socks is designed to be worn by infants up to 12 months old, and are machine-washable. These charming socks come magically presented in an attractive giftbox ready to greet the new arrival. A cute and cosy gift!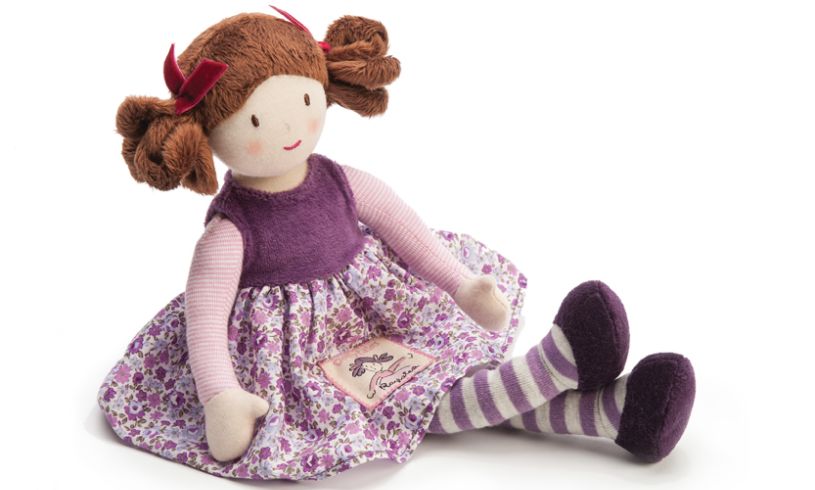 A modern twist on a British Heritage classic, Tilly is a beautiful, high-quality rag doll soft toy. Her sweet little face is embroidered, complete with gentle blushing cheeks, and her pretty velour hair comes tied with a lovely ribbon. She wears a floral-print dress, spotty pants, stripey tights, and cute matching shoes. Tilly has a cleverly-weighted base so she can perch prettily on any shelf. But she also makes for the perfect companion for adventures and bedtime snuggles!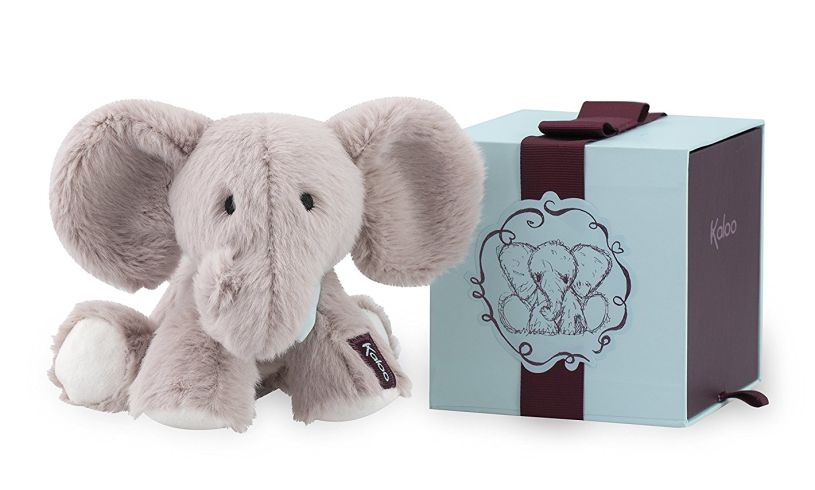 Every baby needs a cuddly animal plush. This adorable Peanut the Elephant from renowned French toymaker Kaloo will be a treasured friend for lucky little girls. Peanut is made of soft and silky snuggly fur, with floppy ears, curly trunk, and embroidered eyes. Delightfully accessorised with a teal bandana and beautiful matching gift box, Peanut is a classic gift that won't be forgotten!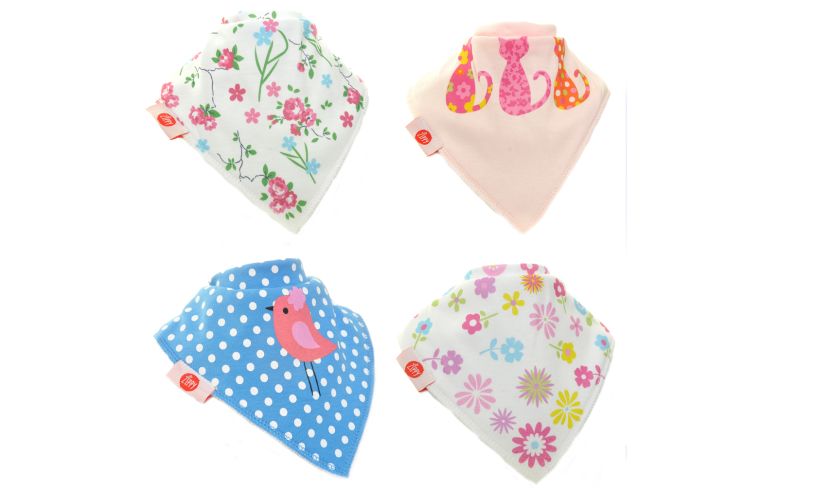 Babies are cute, but they're more likely to wear their food than eat it! Give new parents a helping hand and brighten up meal times with this set of pretty bandana dribble bibs. These four fashionable bibs adjust to comfortably fit babies from newborn to 2 years old, and are made from a soft cotton top layer with an absorbent fleece back to keep clothes clean and dry. A funky and practical gift that parents will thank you for!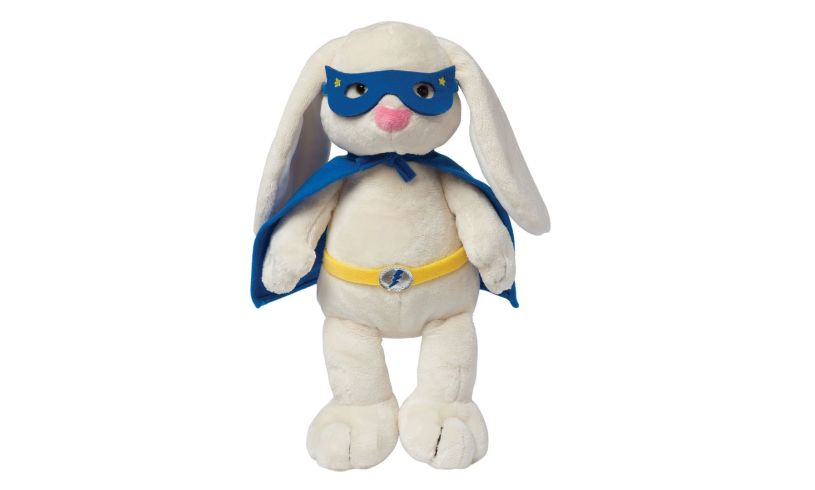 Is it a bird? Is it a plane? No, it's Superhero Bunny! Let this cuddly plush bunny swoop in and save the day. This ultra-soft toy comes complete with a sewn-on mask, cape, and belt, and its weighted base ensures it never falls down on the job. Superman has Krypto the Superdog, Batman has Ace the Bat-Hound… inspire the next generation of Wonder Women with their own heroic animal sidekick!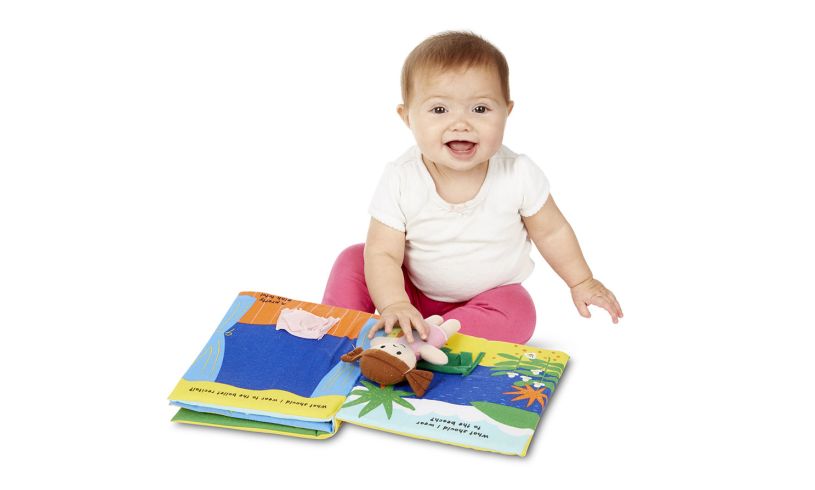 This isn't just any book – this is a crinkling-fun, lift-the-flap, dress-up activity book! Move the Dolly from page to page to dress her up for a trip to the beach, a dance rehearsal, a birthday party, and more! Durable cloth construction and machine-washable. Sure to become a favourite addition to storytime.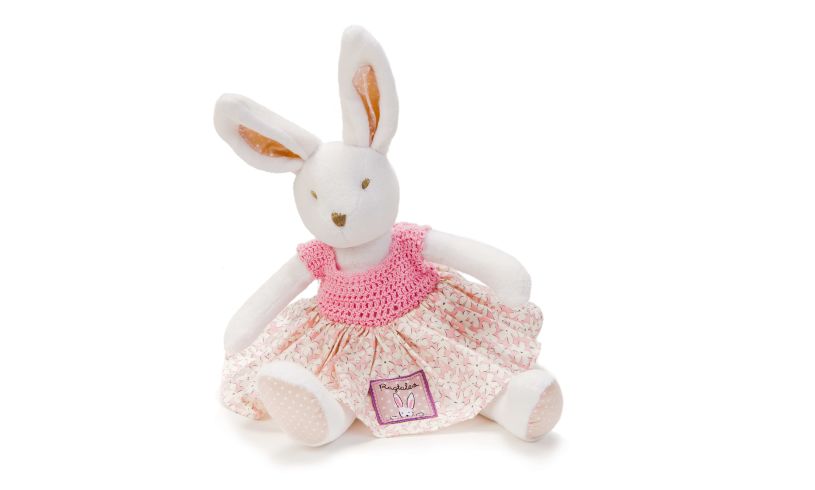 Fifi is a beautiful soft velour rabbit from quality British designers Ragtales. Her adorable embroidered face, soft ears, fluffy white tail, and pink patch feet are made to be cuddled. The attention to detail on this toy is remarkable: Fifi is gently weighted to maintain her shape, and her lovely pink top is hand-crocheted. A perfect pretty playmate for baby girls!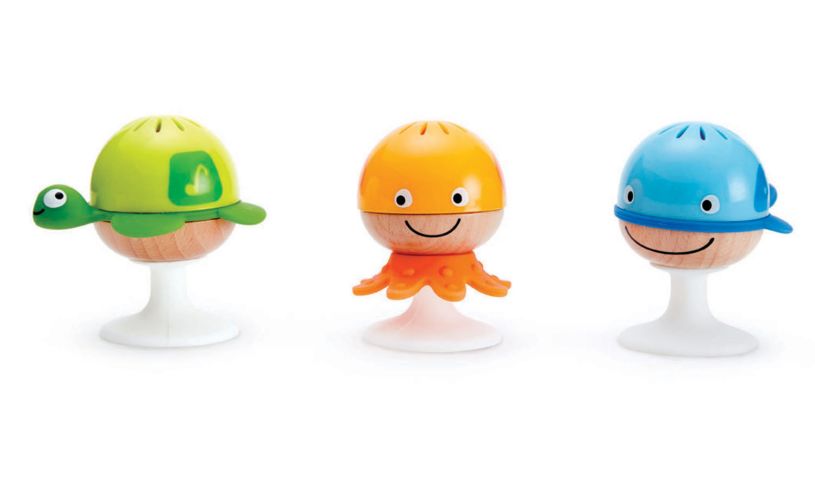 All babies love toys that stimulate the senses with bright colours and happy noises, and this Stay Put Rattle Set has all that plus cute animals! This happy trio of Turtle, Octopus, and Whale are made of wood and plastic, making them easy to clean and the perfect size for little hands. The suction cups attach to tables, highchairs, and everywhere else a baby girl would want to play with her underwater friends. Adorable engaging fun!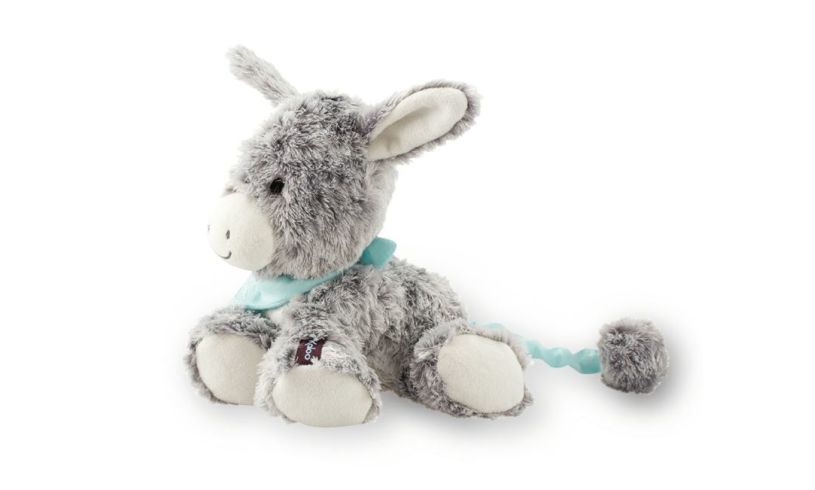 Another timeless classic from luxury French toymaker Kaloo. This musical donkey is named Réglisse (French for 'liqouroice') because of his silky dark fur and sweet nature. More than just an ultra-soft cuddly toy, Réglisse also plays the soothing lullaby "Love Makes The World Go Round" with a gentle tug on his tail. Lovingly accessorised with a teal bandana to match his tail and presented in an attractive gift box. A thoughtful present for any baby girl.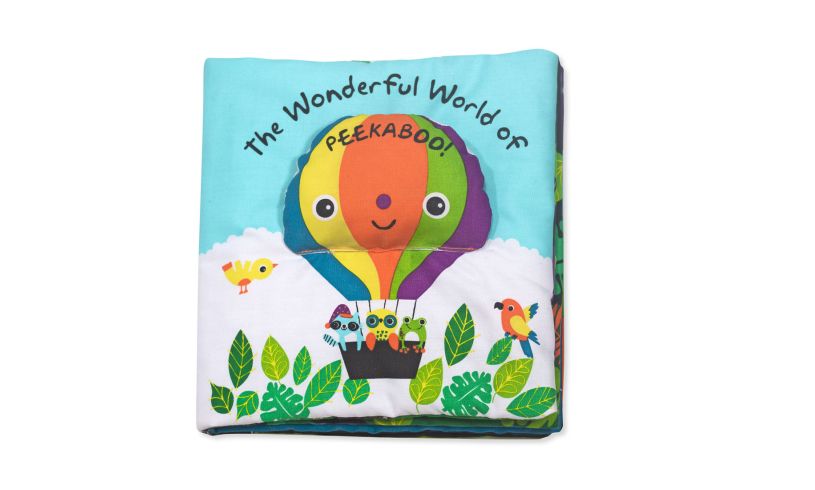 Who's that I see? Why, it's you – the best present-giver in the whole world because you gifted a baby girl "The Wonderful World of Peekaboo". This engaging activity book is packed with lots to touch, crinkle, lift, and find. Discover creatures in the jungle, machines in the sky, and animal friends in the village. Even the balloon on the front squeaks when pressed! Durable cloth construction to withstand storytime and the washing machine. Sure to become an instant favourite for curious baby girls.