This is a special page for the supporters of Beyond the Bow who would like to donate a present to a child for Christmas. Wicked Uncle is working with Beyond the Bow.
The scheme is now live and if you buy a present today we will deliver it in time for Christmas.
If you have any questions or queries about the scheme, please contact your organiser Ashleigh Woolf
Email: beyondthebow01@gmail.com.
For anything to do with delivery, we can be contacted via email on cs@wickeduncle.co.uk.
How it works:
1. Choose a Gift: it is easiest if you select the age and gender from the Home Page (our choices are Boy, Girl and All). Once found, add to cart and check out!
2. Gift Wrap, Card or Free Message: during checkout you can add Gift Wrap, a card, or a free message to be delivered with your gift.
Click to go to Delivery.
Enter the First Name of the child and then their surname initial only or given code.
Select the address of the charity you wish the present to go to. If you know the postcode, you can then select the rest of the address from the dropdown. Please ensure you enter the name of the charity in the first line of the address (Shepherd's Bush / Home-Start / ISSC / PEF / AFC / AFC (CI)). We will put all the addresses down below at the end of this section.
DELIVERY OPTIONS - IMPORTANT
We offer two options at checkout.
Option 1: Deliver To Yourself
You can order the gift to be delivered directly to yourself so that you can wrap, label and deliver it personally. Please check-out on the website as normal remembering to enter the voucher code you have been given at the payment stage to entitle you to free delivery.
Option 2: Deliver Direct To Charity
We are offering a bulk delivery service direct to each charity, ensuring the gifts arrive in good time for Christmas. If you would like to choose this option please order as normal entering all the correct child and delivery details.
When you get to the 'Delivery Type' please click on the picture of the truck: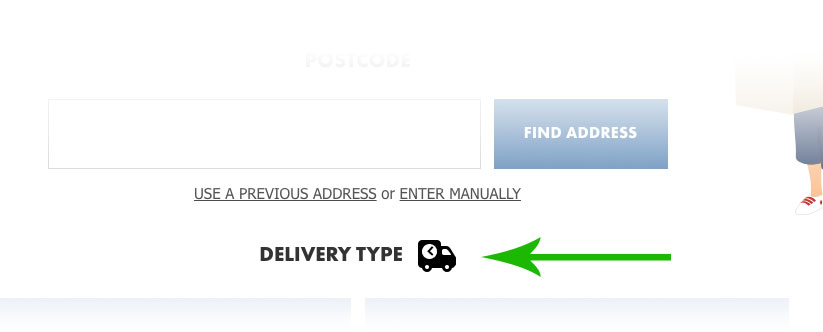 and you will then see new delivery option named 'Beyond The Bow Bulk Delivery Service', please click this box and proceed through to checkout. This service is free of charge and your order will be held and sent together with all the others closer to Christmas.
Thank you for helping.
Charity Addresses:
Home-Start West Berkshire Broadway House 4-8 The Broadway Newbury RG14 1BA
Shepherds Bush Families Project
The Sulgrave Club287 Goldhawk RdLondonW12 8EU
Action For Children
Campden & Islington Short Breaks3 Cubitt StreetLondonWC1X 0LJ