This June, people all over the UK will celebrate the Platinum Jubilee, marking 70 years since Queen Elizabeth II took the throne. Looking for some fun ways to get your children involved in this special occasion? We've got some brilliant Jubilee Day activity ideas for kids, from easy craft projects and yummy pudding recipes to highly entertaining games fit for royalty!
Best Jubilee Party Ideas for Children:
1. Start with a Jubilee Playlist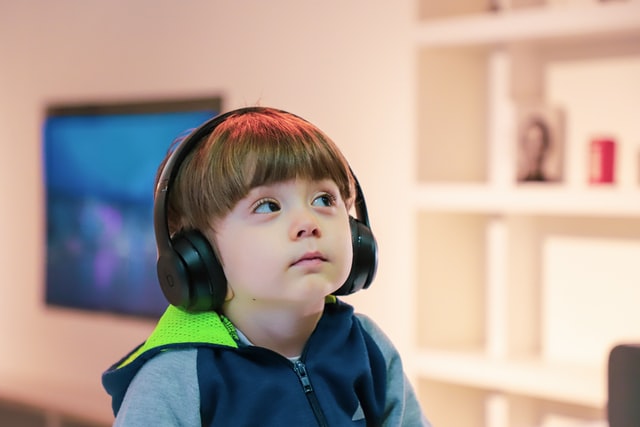 One fun way to get in the mood to celebrate is to make a Jubilee playlist. Choose upbeat songs from the 1950s to the present, covering all of the years that the Queen has ruled. You can have this playlist on in the background as you decorate, make food and prepare activities and games. Listening is sure to be a fun trip down memory lane, and it's a great opportunity to introduce your children to some of the very best oldies!
2. Decorate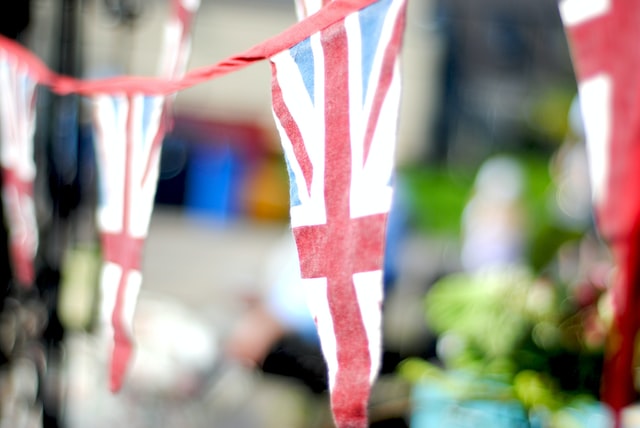 All over the country, people will be decorating their homes and outdoor spaces to celebrate this fun occasion. Making decorations is a brilliant way to get your children involved in the festivities — just note that you'll probably want to gather materials and complete your projects in advance so that everything will be ready to display (or wear) on the big day. Here are a few simple, kid-friendly craft project ideas:
Bunting – Grab some card or coloured paper and cut out red, white and blue triangles to hang on pieces of string. Alternatively, you could use white paper (or print black-and-white templates found online) and have children use marker pens to decorate. Bunting looks great displayed in the window, on the walls, on tables or between tree branches.
Paper chains – Paper chains, like the ones children make at Christmas, also make wonderful and super-simple Jubilee decorations. All you need is red, white and blue paper cut into strips and a glue stick!
Paper crowns – Have your children make paper crowns to wear during the party, so they can feel like little kings and queens! You can buy blank crown/tiara cut-outs at craft supply stores or online, or you can make your own from cardstock. Decorate with glitter, crepe paper, beads, stick-on jewels… the possibilities are endless!
3. Make Party Food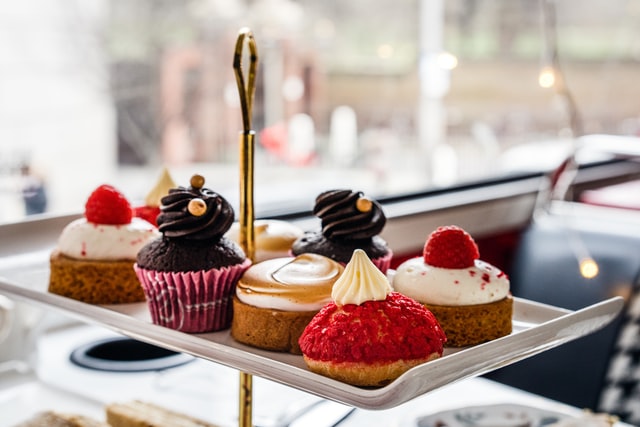 It wouldn't be a party without food, and your children will love baking some special goodies fit for the Queen! Here are a few party food ideas that kids can help make that are sure to be a hit with friends and neighbours:
4. Prepare Games & Activities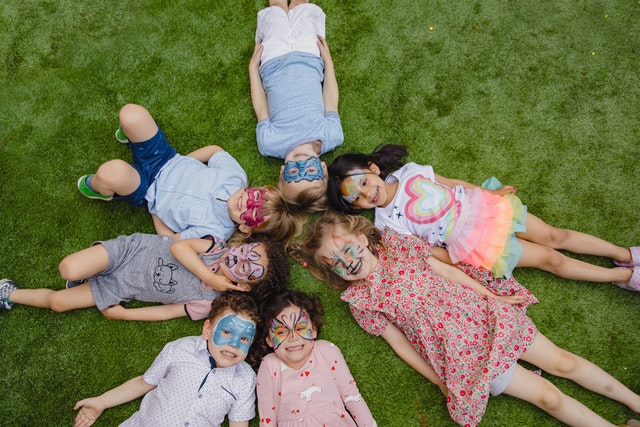 Finally, you can make your party special by planning some fun activities for your children. Some easy but highly entertaining options include:
A Royal Pub Quiz – Find a printable quiz online, or create your own. Divide children into teams, or have them compete individually. However you decide to do it, make sure you have some fun prizes on hand for the winners!
Face-Painting: Face-painting is always a hit with children, and it instantly makes parties more fun. Just buy a DIY kit and follow simple tutorials online. Some children might want to go with Jubilee-themed designs like the British flag, while others might prefer traditional animal designs.
Pin the Crown on the Queen – How about a royal twist on the classic Pin the Tail on the Donkey? Print a picture of the Queen on poster-sized paper, cut out some crowns and add tape to the back, get the blindfold and try your luck!
Jubilee Bingo – There are loads of fun Jubilee Bingo sets available to buy or print online!
Relay Races – Get all of the neighbourhood children involved and go wild with sack races, egg-and-spoon races (hard boil the eggs or use leftover chocolate Easter eggs to prevent any mess), three-legged races and more…
A few fun facts about the Queen…
The Queen's Coronation took place in Westminster Abbey on 2 June 1953. This was more than a year after she ascended to the throne!
Approximately 20 million people watched the Queen's Coronation on television.
The Queen is the only person in the UK allowed to drive without a license.
The Queen invented a new breed of dog, known as a 'dorgi' — a cross between her favourite corgi breed and a dachshund.
During her reign, the Queen has owned more than 30 corgis.
The Queen has two birthdays. The first is her actual birthday, 21 April. The second is her official birthday, held on a Saturday in June, when the weather tends to be nicer for celebrating!
For some brilliant outdoor toys & activities for kids, check out what's popular on our website!
Why is England the wettest country? Because the Queen has reigned for years!