During the warmer months, garden parties are a great way to celebrate a child's birthday or any other special occasion! Kids can really cut loose outside, and parents can enjoy soaking up the sun. Looking for some fun ideas to make your party stand out from the pack? From decorations and themes to games and food, here's our ultimate list of unique children's garden party ideas!
Top Unique Children's Garden Party Ideas:
1. DIY Decoration Ideas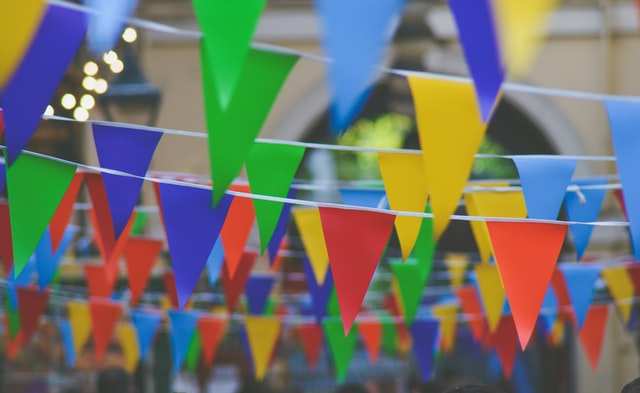 There are loads of great DIY garden project tutorials available online, but here are some of our favourite decoration ideas:
Balloon arches: You've probably seen photos of balloon arches all over social media. And nothing says a party like balloons! Depending on your budget, you can have a pre-made arch delivered, buy a kit to assemble your own arch at home, or completely DIY it with these instructions.
Bunting: The fastest, simplest way to transform a garden into a garden party! Make your own bunting from craft supplies you have around the house — all you need is paper, string, scissors and glue.
Simple hanging objects: Hang streamers, paper lanterns or these stunning paper medallions over the table or from tree branches.
Painted pineapples: Make your party feel extra summery with these funky painted pineapples!
Repurpose old items: Get creative with what you already have in the garden. You could cut some flowers and display them in vases or decorate the table with greenery… You might also think creatively about things you have packed away in storage: for instance, you could dig out some white Christmas lights and string those up to make the party feel extra festive… The possibilities are endless!
2. Trending Outdoor Themes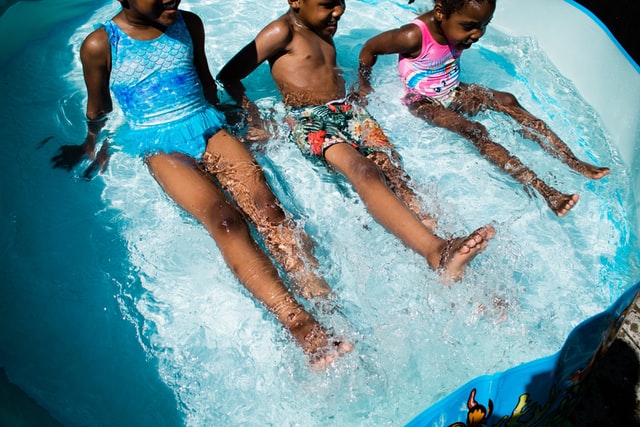 Themes are essential for good party planning! They make everything, from the decor to the food, much easier to prepare. Follow your child's interests to land on a fun theme, or go with one of these trending outdoor themes:
Water Park: Set up a paddling pool (or two or three). Put out some water pistols and water balloons and set up a sprinkler for children to run through. Instant splash park!
Fun Fair Theme: Set up a face-painting stall and a few funfair-style games like ring toss and Pin the Tail on the Donkey (make sure to prepare some fun prizes as well!). To really set the scene, include plenty of balloons, decorate with bold primary colours (yellow, red, and blue) and cover the food table with a red-and-white striped tablecloth. Roll up, roll up!
Safari Party: Transform your garden into a jungle with a safari-themed party. Make vines and leaves from paper and string, hang animal-print bunting, and decorate the food table with animal figurines and soft toys. You could even set up a face-painting stall so kids can have their faces painted to look like their favourite animals. Roar-some!
Wonderland Tea Party: First, you'll want to decorate your garden with all kinds of whimsical, Alice-in-Wonderland-inspired touches: fairy lights, butterfly decorations, and colourful flower arrangements. But the most important thing here is the table decorations! Use playing cards (or printed-off copies of cards, if you want to make them bigger), flowery tablecloths (mismatched patterns look best here) and mismatched plates, tea cups and cutlery to make your tea party fit for a mad hatter! Tip: charity shops are a great place to find all the fun mismatched stuff.
3. Garden Games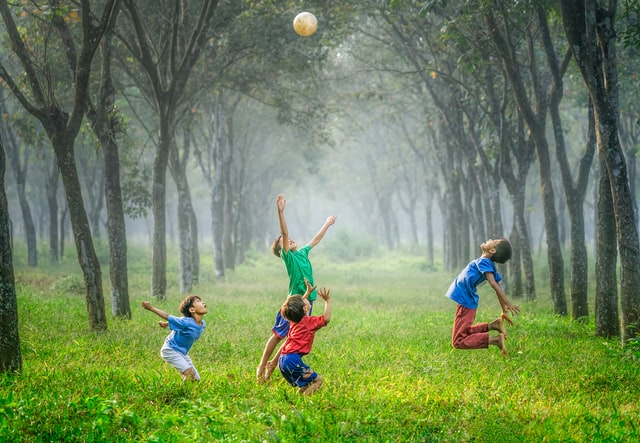 One of the best parts about a children's garden party is the games. After all, kids can really go wild and burn off some energy outside! Rely on the classics here — relay races, freeze tag, red light, green light — and then add something new to the mix with one of these brilliant outdoor toys:
4. Party Food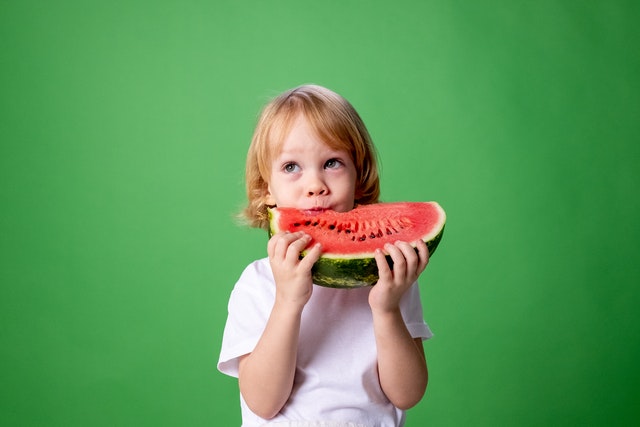 Finally, the food! Keeping things simple is always your best bet, especially since your party will be outdoors. You can check out our ultimate list of party food ideas here, and BBC Good Food also has tons of great kid's party recipe ideas!
Some easy ideas that are always a hit include:
Fruit or veggie platters
Crisps & dips
Sandwiches
Wraps
Sausage rolls
Pizza slices
Pinwheels
Flapjacks
Of course, every garden birthday party also needs a cake! We'd recommend this cool rainbow one, which is impressive to look at, tasty to eat, and (best of all) super-easy to make:
For more brilliant outdoor toys for children of all ages, check out what's popular on our website!
What did one cactus say to the other cactus? You're looking sharp!