Looking for some brilliant gift ideas for the outdoorsy, wildlife-loving child in your life? With some help from our expert panel of children, we've compiled the ultimate list of nature gifts and toys for kids. From butterfly habitats to a portable pocket swing and rock-painting, here are our top picks!
Top Nature Themed Gifts: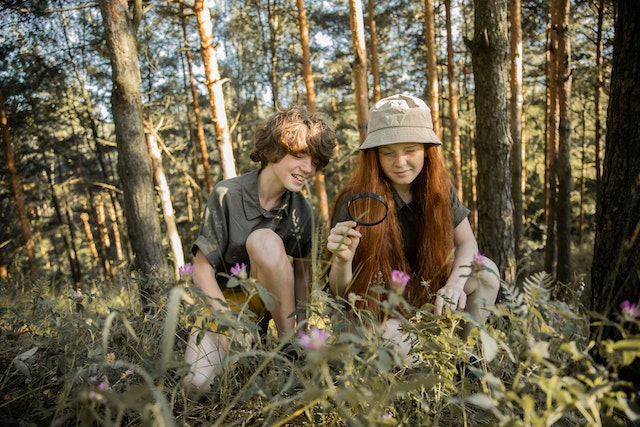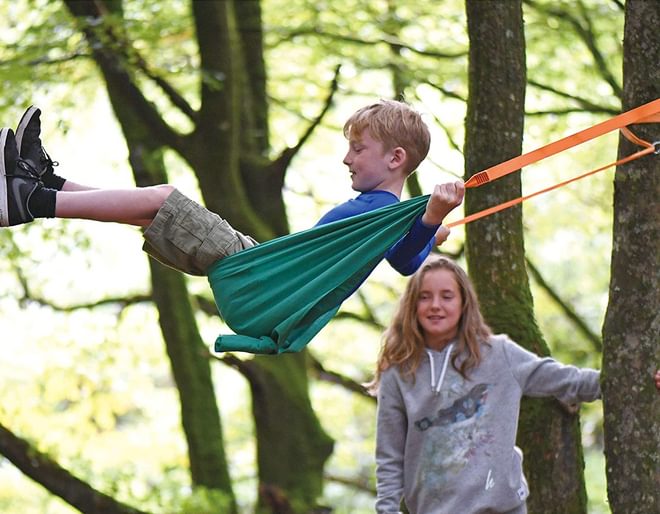 Portable swing that fits in your pocket
This portable swing is the ultimate outdoor toy! It's small enough to fit in your pocket, and you can put it up just about anywhere. First, find two strong trees between 1.5m and 2m apart. Then, set up the swing by fastening the straps with the metal twist-to-close carabiners. Once it's set up, swing away! Or, for a more relaxing vibe, you can use it as a cosy reading nook. With a capacity of up to 100kg, this swing is an ideal toy for active, outdoor play and getting in touch with nature. Lovely!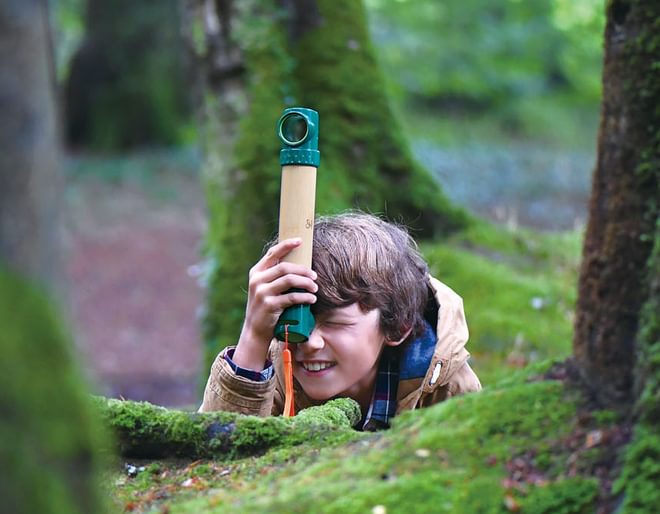 See without being seen!
This eco-friendly periscope is perfect for an outdoor game of hide and seek! Peek over walls, peer out from behind trees, look down rabbit holes and much more! Made of sustainable bamboo and plant plastic, this innovative periscope even comes with a handy wrist strap so you can carry it with you wherever you go. A wonderful adventure toy for curious little explorers!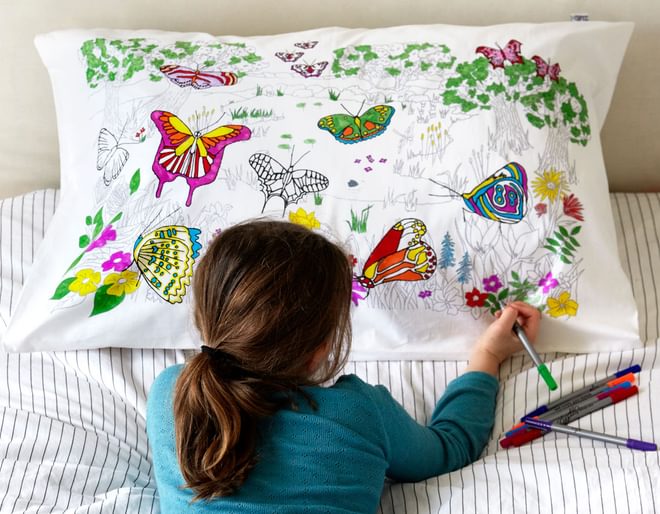 Create a wildlife masterpiece
This gorgeous craft set comes with ten bright wash-out pens and a cotton pillowcase featuring a nature scene brimming with beautiful butterflies and fabulous flowers. Enjoy colouring the creatures and trees, and when you're all finished, just pop the case in the wash to start all over again. A brilliant activity to encourage mindfulness and relaxation. Sweet dreams!
Let the hunt begin
Have you noticed painted rocks at your local park or play area? They're pieces of a fun hide-and-seek game played by kids everywhere. Now you can join the worldwide rock-painting craze with this amazing kit! The box contains six smooth river stones, acrylic paints, two paintbrushes and a 40-page book brimming with step-by-step craft projects and rock art ideas, from a spider to a ladybird. A creative way to combine arts and crafts with outdoor fun in nature. Let's rock'n'roll!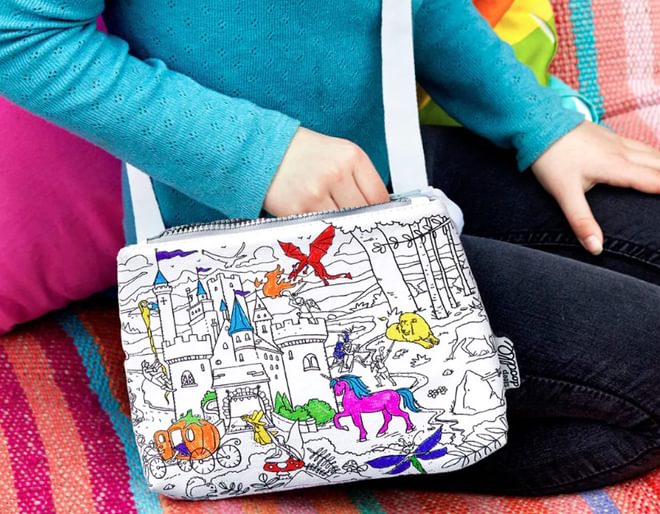 Create a unique crossbody bag
This fun pack comes with ten bright washout fabric pens, so you can personalise your own designer bag. Bring colour to your favourite fairytale characters, including Goldilocks, Rapunzel, Cinderella and Robin Hood! The high quality bag features a long cotton strap, neoprene lining and zip closure, making it perfect as an everyday essential. An exciting creative project to doodle again and again… and they all lived fashionably ever after!
Out of Stock
Grow your own butterflies!
With this awesome set, children can watch tiny caterpillars turn into stunning Painted Lady butterflies. The reusable butterfly habitat folds flat when not in use, and it's made from mesh, so it's easy to see into. Redeem the included voucher to receive a set of five caterpillars, then watch them get bigger, transform into chrysalides, and change into beautiful butterflies. Once they're ready, release them into the wild… An immensely satisfying nature project!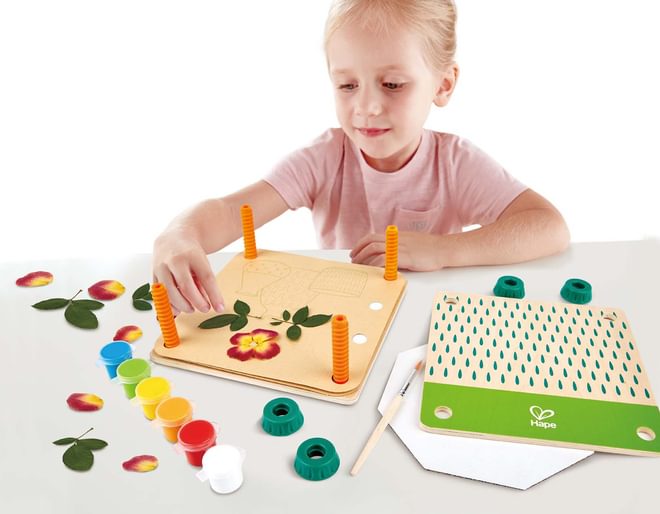 Brilliant kit with wooden flower press
Explore the beauty of nature with this fantastic set. Gather and collect flowers and leaves, then layer them in the wooden 24cm flower press with the cardboard drying sheets. Tighten with the easy-turn nuts and leave in a dry place – within a week you will have lovely preserved plants! Use the paints and templates to create your own pretty scenes, then bind your album for a lovely keepsake. Sustainably made and so unique – unbe-leaf-ably cool!
Grow purple carrots and stripy tomatoes!
This brilliant set includes everything you need to grow your own fun rainbow vegetables, including seeds, compost discs and starter pots. Watch them sprout into seedlings, then transfer to a larger pot or garden to finish them off. In time, enjoy your homegrown purple carrots, stripy tomatoes, yellow courgettes, red sprouts and colourful Swiss chard. Jazz up your dinner and encourage children to eat their veg – who could resist tasting a rainbow?!
For more fun nature gifts and outdoorsy toys for kids, check out what's popular on our website!
What did the tree wear to the pool party? Swimming trunks!