There's nothing worse than a Monday morning when EVERYONE is running late. Your eldest can't find their coat, the youngest keeps taking off their socks and, worst of all, you're completely caffeine deprived. We know you need this list! So, here are our top tips to save time and hassle on school mornings…
Ready?! Here are our top tips for a smoother school morning routine…
1. Pack school lunches the night before so children can just grab and go in the mornings!
2. Set out clothes the night before.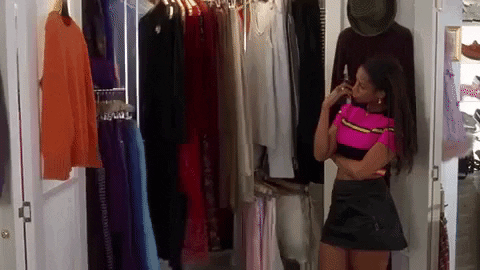 3. Blast some music! Make a morning playlist to help everyone get energised for the day ahead.
4. To avoid last-minute panics, keep a container next to the door with each kids' belongings, including jackets, hats, gloves, scarves and shoes.
5. Prepare your breakfasts in advance! Try freezing frittatas or making some fun overnight oats recipes.
6. Set the table for breakfast right after you finish dinner each evening.
7. Even when things are hectic, take the time to talk to each other and find out what's going on in everyone's day. Mornings can be great for family bonding!
8. Pack backpacks the night before.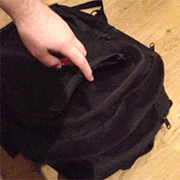 9. Make sure children are getting enough sleep. Shut off screens a couple of hours before bed, work on creating an ideal sleep environment, and maintain a reasonably consistent schedule, even on weekends!
10. Have a morning checklist for each child. This encourages responsibility and accountability. Use a dry erase board or try this brilliant magnetic calendar!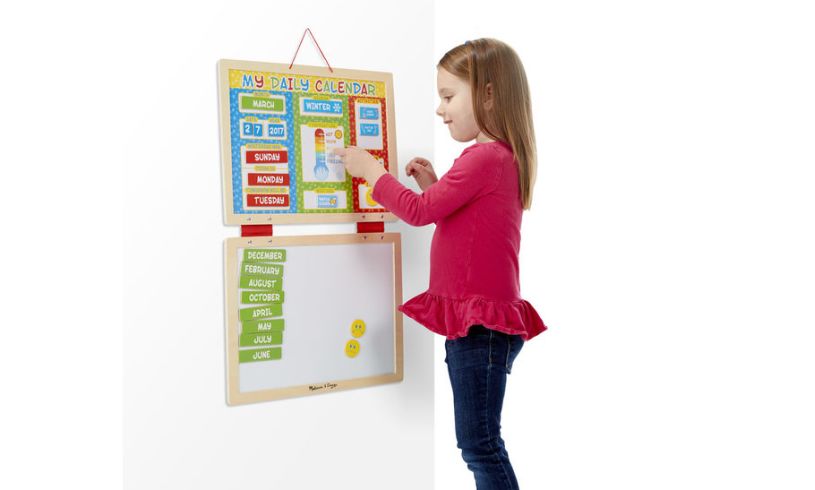 11. Make sure to charge your phones and devices! Set up a 'charging station' somewhere central, like the kitchen.
12. Make the beds. This gets rid of the temptation to crawl back into the bed, and it's also a nice thing to come home to in the evenings!
13. That said, try to keep morning chores to a minimum. There's time for chores in the evening and weekends when everyone is feeling less rushed.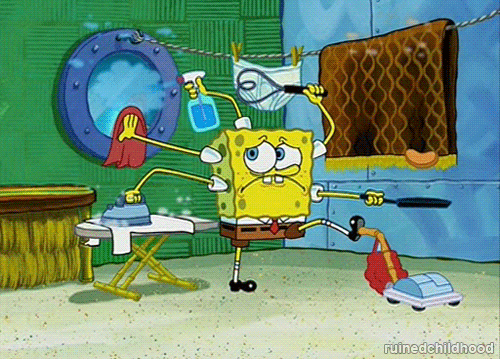 14. Avoid television or internet in the morning.
15. Reward kids with fun, low-tech playtime if they finish getting ready early. Maybe a mess-less art project, like the Glow Art drawing board?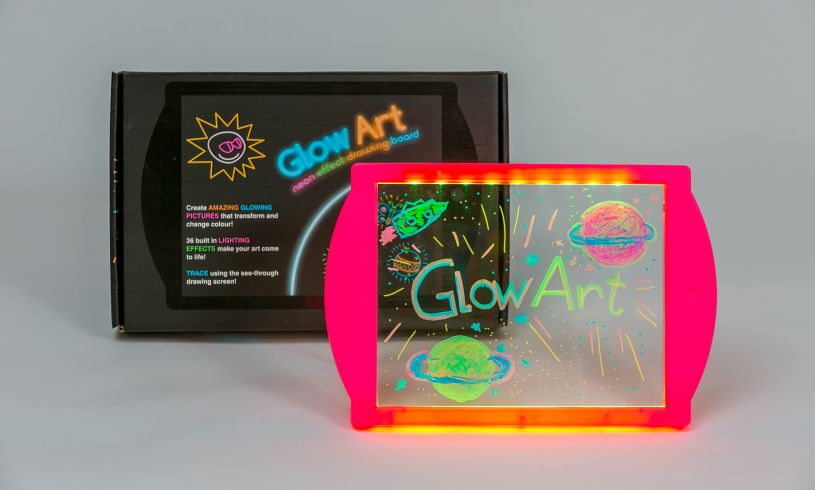 16. Delegate tasks. This can be up for reassessment each term or school year. For instance, have children start pouring their own cereal or tying their own shoes.
17. Use an alarm clock for kids who struggle to wake up or who don't want to get out of bed.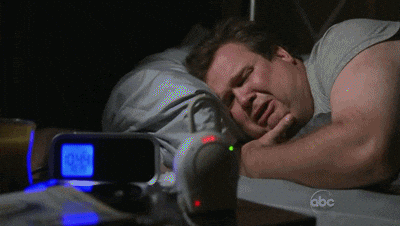 18. If possible, wake up a little before your children to get yourself ready first.
19. And on that note, do not overlook the importance of tea or coffee for adults! Make time for a cuppa!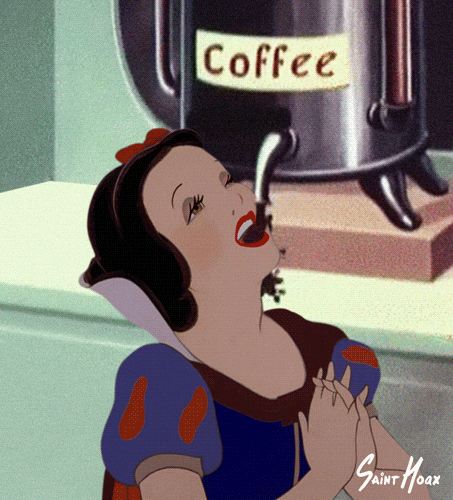 20. Jot down anything you need to remember the night before. Or leave notes for yourself with this voice-recording mug.
21. Sneak in a little stretching/exercise. Try a YouTube video or these yoga cards.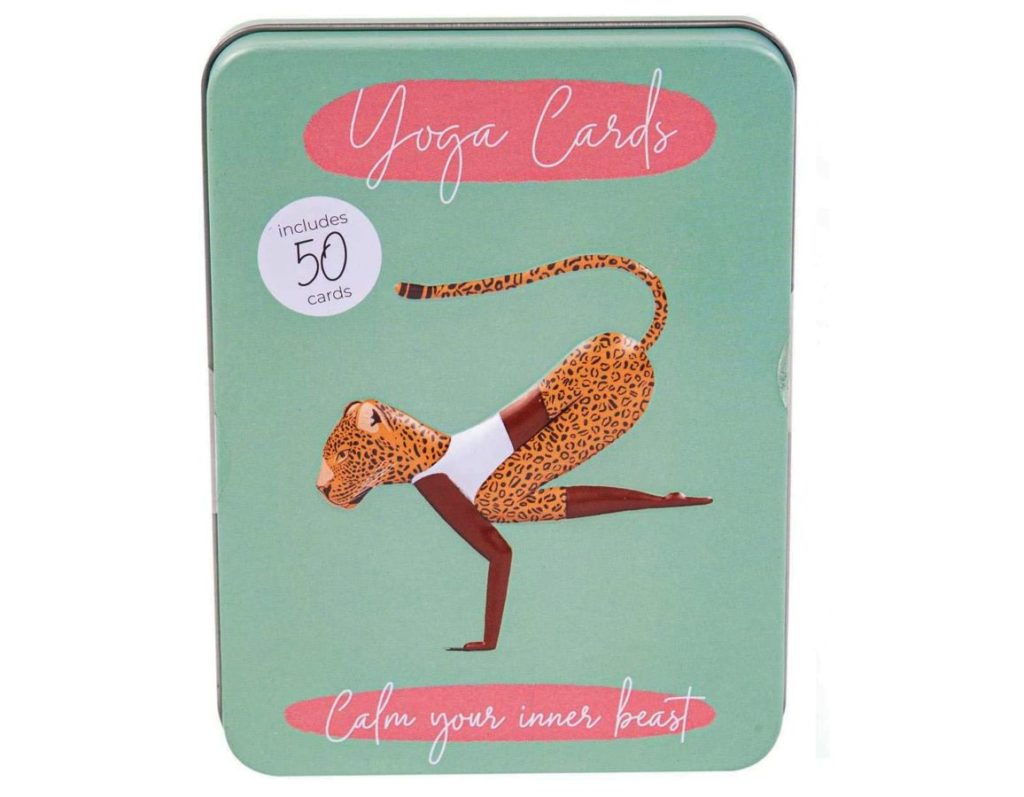 22. Schedule bathroom time in advance to avoid unnecessary arguments.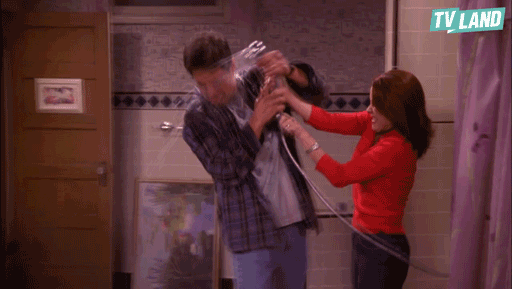 23. Create a family inbox for permission slips and other things that require signatures.
24. Keep clocks everywhere so children can keep an eye on the time. Have a clock in the bathroom, another in the kitchen, etc. Kids haven't learned to tell time yet? Try this cool learning tool!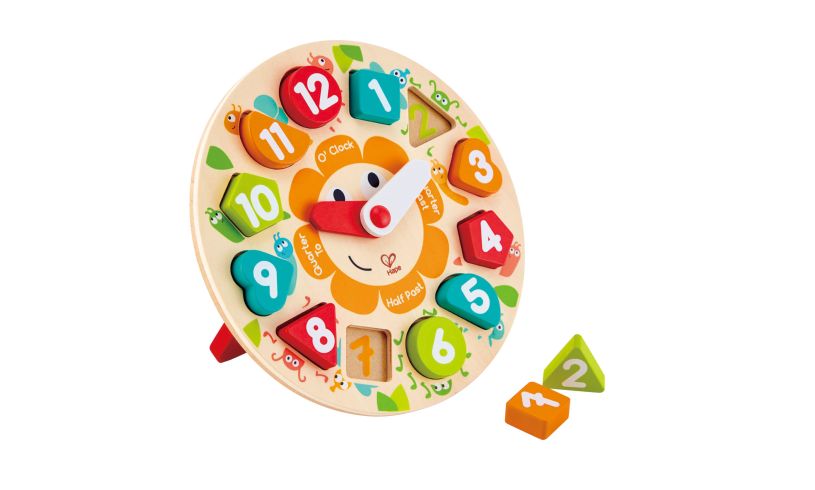 25. Egg timers are also great!
26. Keep a "morning basket" in the bathroom with everything children need: toothbrushes, toothpaste, mouthwash, combs and brushes, and deodorant for older kids.
27. Set some house rules: for example, no one can come downstairs until they're dressed. That saves running up and down the stairs.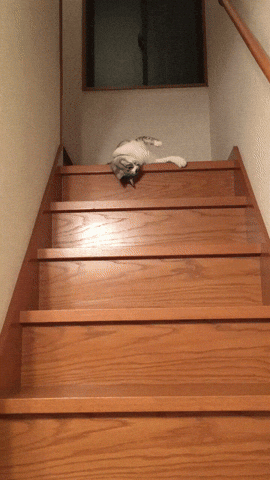 28. One word: bribery. Get out the door on time and get rewarded! Pocket money? A new toy? Sweets? Whatever works!
29. Offer words of encouragement. Children respond well to positive reinforcement.
30. Set a hard "leaving time" — everyone must put on their coat at this time. If you have extra time, you can all step outside to get a few minutes of fresh air.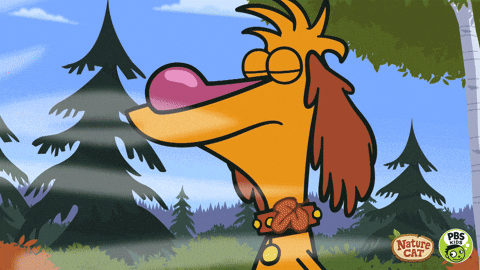 31. While you're hanging around, kick-start your brain for the work/school day with a puzzle a day.
32. Make the car a place children want to be with special games and activities that are only for use in the car!
33. Keep a 'just in case' kit in the car: a snack, a hairbrush, a hair tie, etc.
For toys and games to keep the whole family happy, check out the wicked range on our website!
What's the king of all school supplies? The ruler!