That's right, the results of the UK's largest regular pocket money survey are in! And the answers might surprise you.

RoosterMoney, the pocket money app that helps parents teach kids about money in the digital age, asked 25,000 children from ages 4 to 14 how much pocket money they received last year and what they did with it.
Here's what they found:

Children in the UK received a record-high average of £273 in pocket money last year. This figure is up 7.5% from 2018. Amazingly, kids managed to save an average of 38% of that money. Impressive, especially considering the average UK adult only saves 6.8% of their income!

While it's true that we can learn something from children, we also need to continue teaching them. As PocketMoney CEO Will Carmichael says, "Seeing these savings habits develop so early is extremely encouraging. Starting to engage your kids with money early by creating teachable moments around the home can help cement positive habits that last a lifetime". Well said!

But we're curious: what were kids saving up for? Was it a mortgage for a new family home? A self-driving car to get them to the school gates safely? Keep dreaming! The most popular items this year included Lego sets, mobile phones, and the Nintendo Switch.

Here's the top-10 list in its entirety: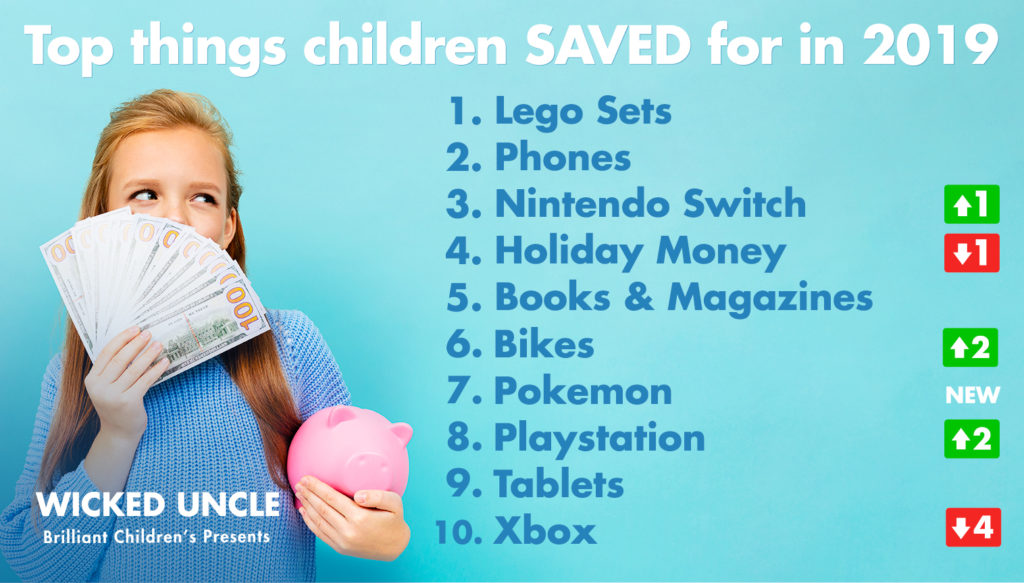 And what about the money that kids didn't save? That's right, we're talking about spending! This year, children under the age of 14 spent the most money on… wait for it… wait for it… books, magazines and sweets. Hmm… some things never change!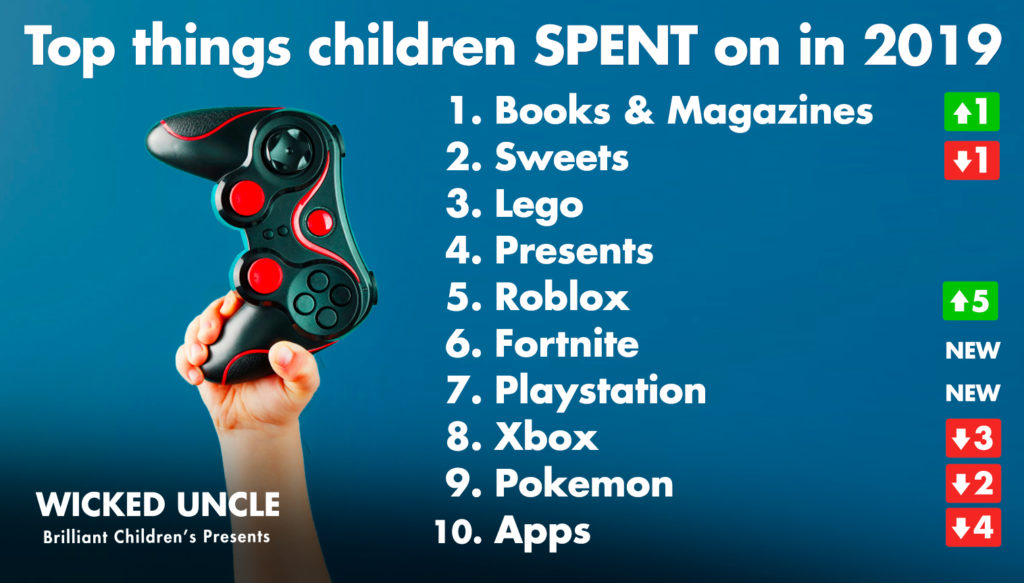 So where are kids getting all this money to save and spend? Well, last year, 74% of parents gave their kids regular pocket money. Saturday was overwhelming declared 'Pocket Money Day' with 64% of kids getting paid that day.

Of course, most parents expect something in exchange for that money! The most common chores included tidying bedrooms, doing laundry, washing dishes, making the bed and looking after pets.

However, this year, the most lucrative chores were lawnmowing, washing the car, and helping with the gardening.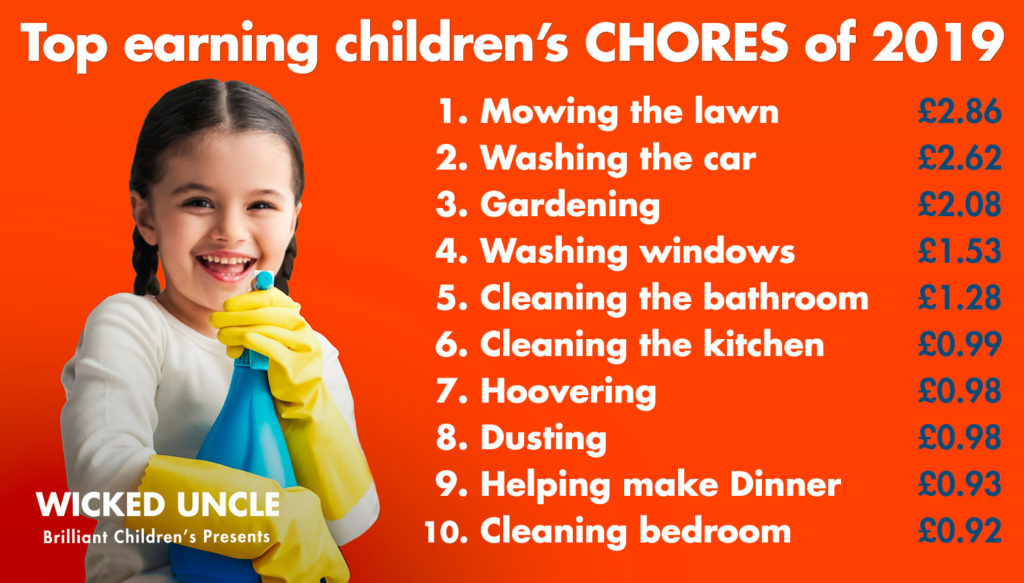 But chores aren't the only way kids are earning that sweet, sweet cash. There's also the tooth fairy, good behaviour, good grades (especially in maths) and special occasions. In fact, during this year's Christmas festivities, the average child received a whopping £49 in cash gifts. Ho ho ho, merry Christmas indeed! Birthdays were by far the second most lucrative special occasion, with the average child netting £32.85.

And hey, no surprise here: outside of the immediate family, grandparents were the biggest providers of pocket money, averaging £14.99 per child. Wicked Aunts and Uncles came in second, with an average of £14.47!

Interestingly, the study also notes that the most entrepreneurial age group was 9-year-olds, who managed to boost their income by selling unwanted games and books, averaging £22.56 per sale. That's what we call a side hustle!
You can check out the full 'Pocket Money Index' infographic here.
Pocket money to spend? Visit our website for loads of great toys and gifts!
Where can you always find money? In the dictionary!