Dinosaur toys are really popular with 3 year olds, and they make great birthday presents! Check out our range of dino gifts for creative, outdoorsy and adventurous 3 year olds, but watch out for pteroble dinosaur puns! Our range includes: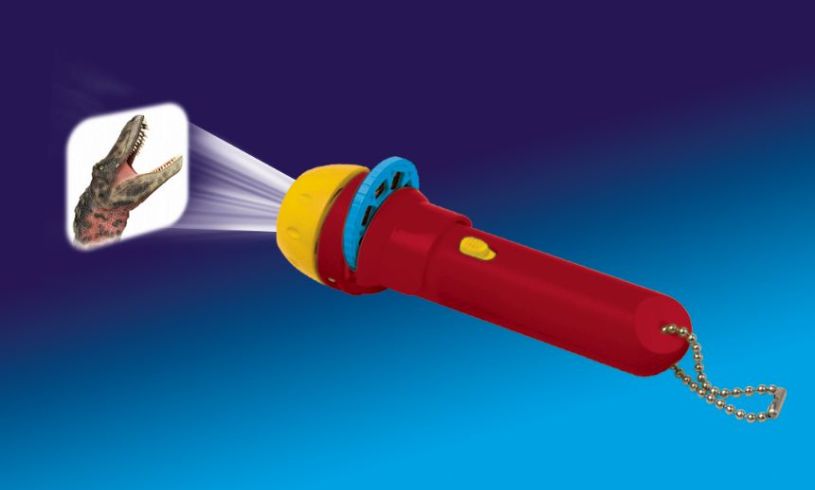 Your 3 year old will love this fantastic projector torch, which projects amazing images of dinosaurs around the room. Perfect for smaller hands, the 11cm long torch comes with three slide discs with 24 colour Dinosaur photographs, with images that project up to one metre wide. Ideal for camping or sleepovers and great fun at bedtime – roarsome!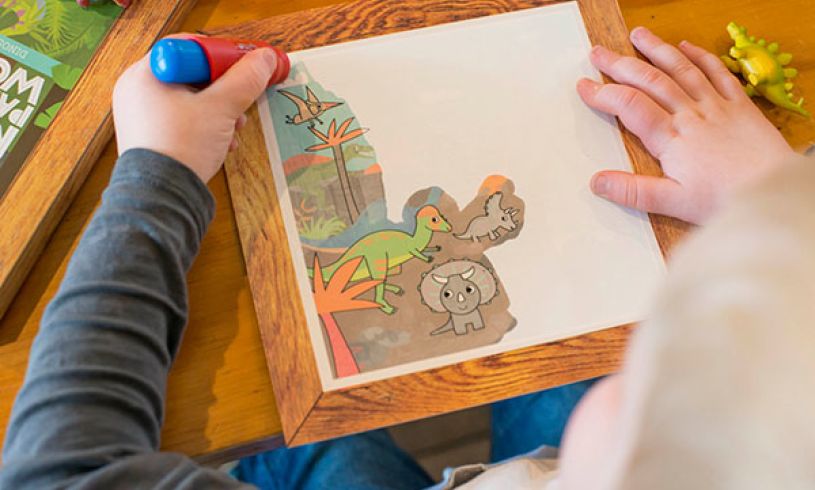 Water + Dinosaurs = a brilliant gift for a 3 year old. This fantastic creativity set features four brightly coloured, dinosaur pictures to paint and discover. Fill the chunky 9cm paintbrush with water, then paint over the blank picture board, and watch as with every stroke, the fantastically illustrated dinosaur scenes are revealed. Dino-mite.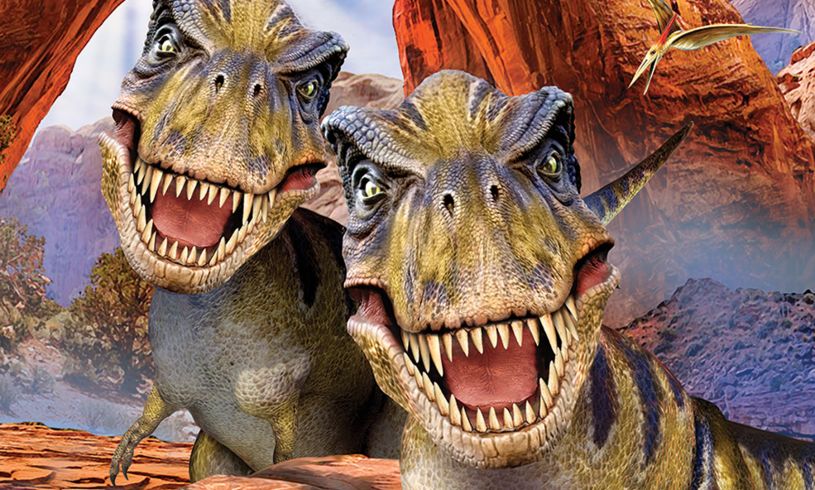 With 48 pieces, some help might be needed at first, but your 3 year old will really enjoy putting together this puzzle of two crazy looking T-Rex dinosaurs as they pose and grin for a Selfie. Designed by Howard Robinson, the amazing 'Magic Motion' 3D effect draws you into the completed picture as the dinosaurs 'follow' you from wherever you see them. Fun for all little dino-fans and a great idea for a gift, designed to make you smile!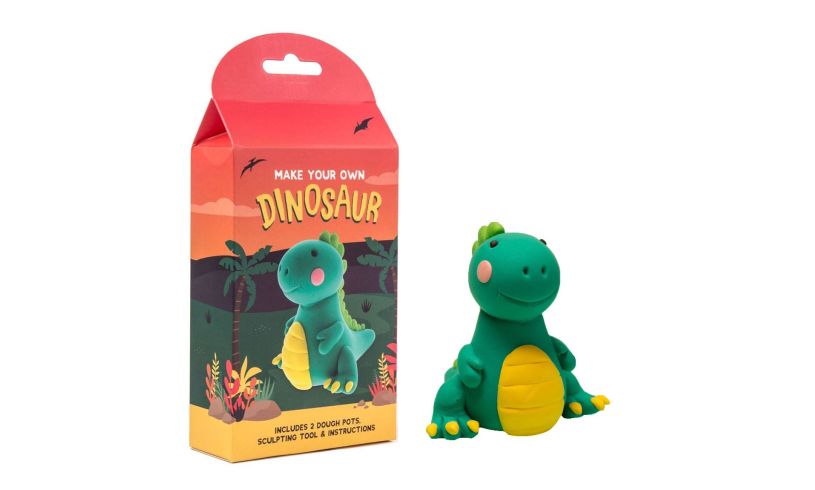 A perfect present for a child aged 3+, sculpt your own super dough roaring dinosaur, as never seen before! This fun creative kit contains five different coloured doughs, in two pots, to craft your dinosaur. Once dried the dough becomes bouncy – ready to be proudly displayed. A really great toy for a child who likes to be creative.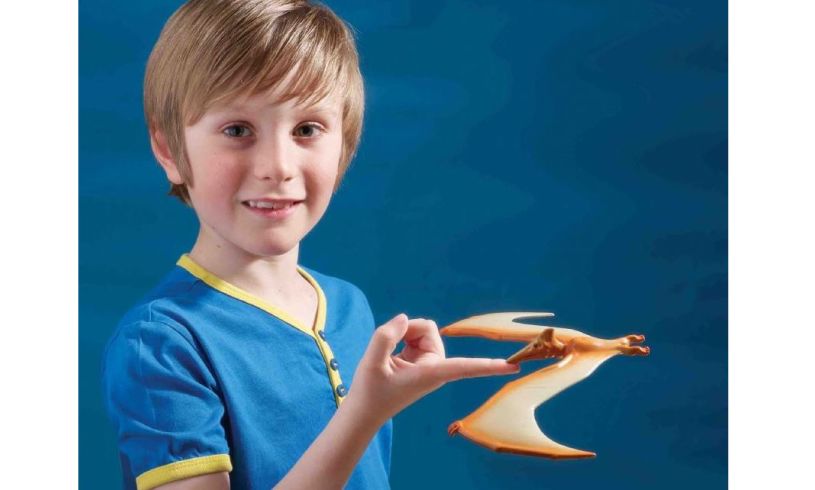 This 20cm plastic model of a prehistoric flying Pteranodon is simple to balance almost anywhere, appearing to defy gravity. Balance the tip on any number of objects, from your finger to the edge of a phone or even on a pen. The secret to the balancing act is all in the specially weighted nose, but it looks like magic, and 3 year olds love magic. This is a brilliant gift that is different from the norm.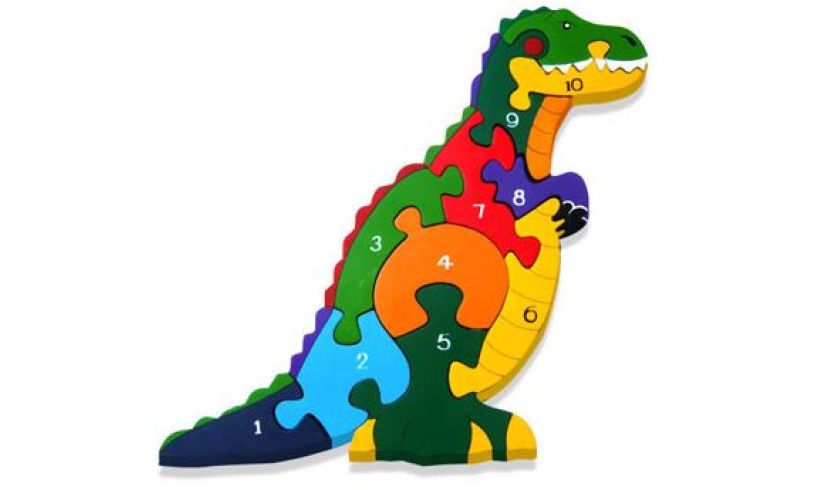 This wonderful wooden Dinosaur jigsaw is a fun way for 3 year olds to learn numbers, dexterity and logic. It has been cut and painted by hand to be beautiful and durable as well as challenging. Measuring 32cm from nose to tail, the colourful T-rex is made from lovely chunky pieces that slot together in the most satisfying way. Comes with a handy cotton bag for easy storage, and the T-Rex is not too fierce.
We are pretty confident that nothing will tricera-top our dinosaur gift ideas. We'll leave it up to you to decide if you want it gift raptor not!
---
Why did the Archaeopteryx catch the worm? Because it was an early bird.