What is sensory play? Sensory play refers to any activity that stimulates a child's senses: touch, sight, hearing, smell and taste. In addition to being fun, sensory activities encourage four-year-olds to learn, explore, build curiosity, solve problems and think creatively. Need some simple ideas to get you started? Here's our ultimate list of activity ideas and sensory toys for 4-year-olds!
Best Sensory Activities & Toys for 4-Year-Olds:
1. Touch
Preschoolers love exploring the world with their hands, so sensory activities involving touch are always a big hit. One of the simplest and most fun activities is to set up sensory bins for your little one — simply grab a small tub or container and fill it with objects for kids to touch. You might choose items from nature, like rocks or sand, or you might go for some dry foods, like beans or rice. Make things even more exciting by adding spoons or scoops for your child to use!
More easy sensory activities involving touch include:
Sandboxes
Gardening and planting
Beading jewellery
Water play in the bath or the garden
Modelling clay, like this cool Play Foam set:
2. Sight
There's a lot to see in the world, and children love taking it all in with their eyes! One of the simplest ways to activate your child's sense of sight is to look at picture books together. Make things even more engaging by challenging your child to identify different colours, shapes or objects within favourite books.
Additional 'sight' sensory activities include:
Going for a nature walk
Playing blindfold games
Playing 'I Spy'
Visiting a museum or gallery to look at art
Playing with disco balls and light projectors, like this cool dino one:
3. Hearing
Want an easy activity to engage your four-year-old's sense of hearing? The simplest way (and probably the most fun) is listening to music! Put on some of your favourites or try out some new songs — bonus points for genres of music you don't normally listen to: jazz, world music, classical… Help your child identify the beat and if you're feeling very adventurous, encourage them to play along by pounding on a drum or shaking a maraca. Music party!
More fun sensory activities to engage your child's sense of hearing include:
Playing musical instruments
Playing 'listening' guess games – for instance, have a child close their eyes and guess what you're doing (tearing a piece of paper, banging a spoon on a mixing bowl, popping a piece of bubblewrap…)
Listening to audiobooks
Playing with toys that feature sound effects, like this clever bike horn:
4. Smell
Need a fun activity to teach your child about smell? Try making some sensory smell jars! Fill some small jars (baby food jars are perfect) or cups with aromatic items: coffee, dried lavender flowers, cinnamon sticks, lemon juice… Then, sniff away!
More great 'smell' sensory activities include:
Encouraging your child to smell spices and other ingredients when you're cooking and baking
Going on a 'smell' walk, stopping to smell flowers and identifying other scents
Playing with scratch and sniff toys, like this hilarious book:
5. Taste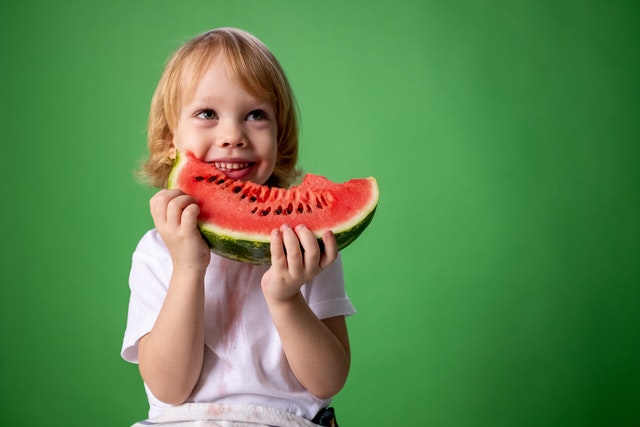 Finally, taste! Of course, the most straightforward way to engage your child's sense of taste is to encourage them to help you in the kitchen. Allow your child to taste (safe to eat) ingredients when you're cooking and baking together. Or, for a more formal sensory activity, you could put together a little flavours taste-testing session — a lemon wedge, a slice of sweet fruit, a small piece of dark chocolate… This is an excellent way to begin discussing specific flavours like sour, sweet and bitter.
More fun taste sensory activities include:
Taste-testing different types of one food: apples, cheese, etc.
For more brilliant toys & games for 4 year olds, check out what's popular on our website!
Did you hear about the clown who lived in the desert? He had a dry sense of humour.