Gift baskets make the perfect present for new parents! They're great for any budget, easy to personalise, and you can fill them with both practical and sentimental gifts. You can also include a variety of items for both the new baby and the mum. Need some gift-basket inspiration? Here's our ultimate guide to making a gift basket for a baby girl!
Ultimate Guide to Making a Gift Basket for a Baby Girl:
1. Select a container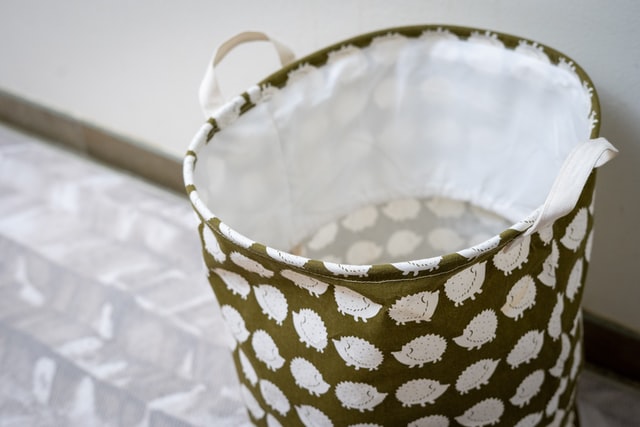 First, you'll need to choose your basket or container — and there are plenty of brilliant options out there!
You might decide to go with the traditional route of a basket or hamper made with natural fibres — these give that classic 'gift basket' look. Of course, you could also choose a more practical option that will be useful to the new parents in the months and years to come. For instance, canvas boxes and wicker hampers with a cloth lining are lovely for storing baby clothes, nappies and other everyday items. Or if you really want to get practical, you could even present your gift basket in a baby bathtub, children's toy box or toddler's potty!
2. Choose your gift items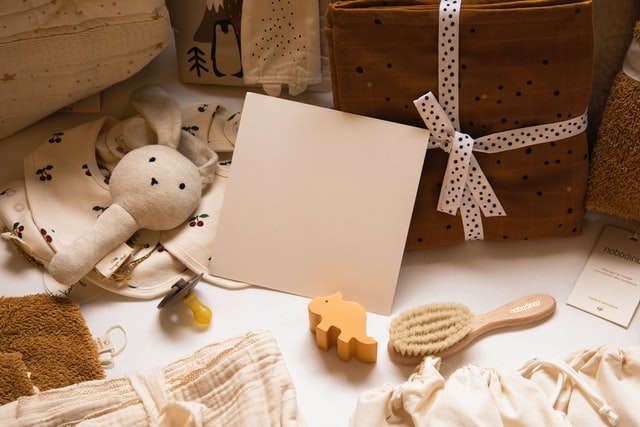 Next, you'll need to choose the items to put inside your gift basket. The best gifts are usually either sentimental and thoughtful, or practical and useful. It's also helpful to try and strike a balance between gifts intended for the baby and gifts intended for the mother or parents.
Gift Ideas for a Baby Girl:
Baby care items: Think baby lotion and shampoo, a baby thermometer, dummies, bibs, bath towels, baby nail clippers or an electric nail file…
Items embroidered with the baby's name: Blankets, babygrows, etc.
A handmade baby blanket
Clothes: Think babygrows, scratch mittens, hats… And bear in mind that you don't have to limit yourself to newborn sizes. After all, babies grow fast, and parents will appreciate an outfit in a slightly larger size (3-6 months, for example) for the baby girl to wear as she gets a little older! Remember to think about the season if you're buying in a bigger size — if the baby was born in winter, you might want to buy summer clothes
Baby toys: Soft plush toys, soothers, teething rings, rattles, etc.
Board books or soft books
Gift Ideas for Mums and Parents:
A memory book: You can buy a blank book, or you can buy a book specially designed for parents to record all of baby's milestones
A baby handprint kit
A keepsake box: For baby's hospital bands, newborn clothes and other keepsake items
Gift vouchers: For photo-printing services, food delivery, supermarkets, etc.
A gifted subscription to a streaming service
Chocolates or home-baked goodies
Spa products: Lotions, bubble bath, bath bombs, etc.
3. Arrange and display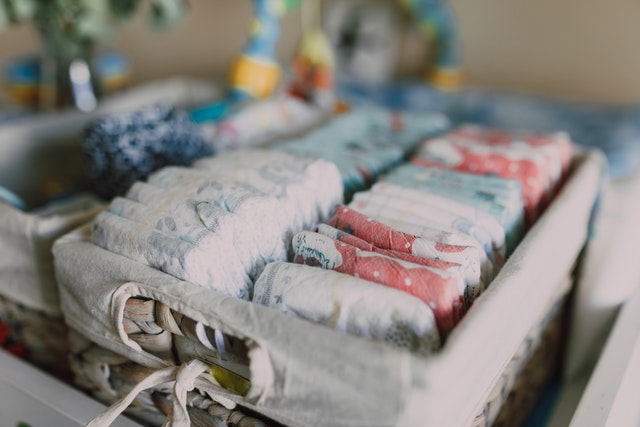 Once you've gathered your gifts, you'll want to arrange everything so that it looks well-presented!
Spend some time arranging the gifts in the basket with tissue paper or colourful paper shreds. For a more practical option, you could even surround the gifts with muslins, which parents can then reuse.
When it comes to arranging, you'll usually want to place the bigger items in the back and work your way forward as the items get smaller. Remember, it's probably best not to individually wrap each gift item, as new parents tend to be short on time (and spare hands) and won't want to unwrap each one!
It's also worth noting that if the container you're using is deep, you might need to stuff the bottom with something to keep the items visible at the top. Because the filler won't show, you can definitely use something practical here — think muslins, cotton balls or pads, nappies, packs of wipes…
4. Add the finishing touches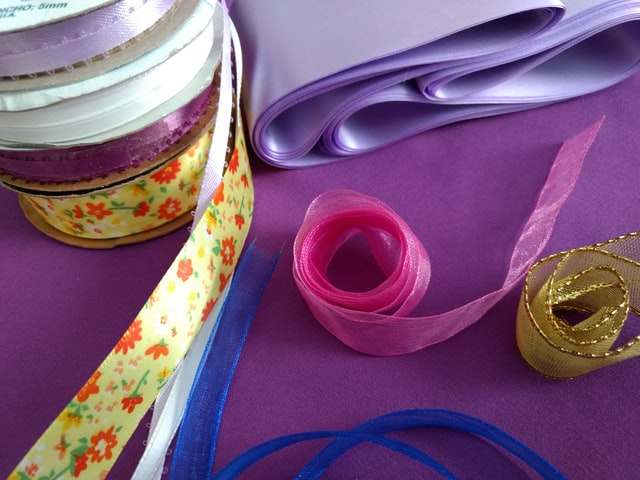 Once everything is arranged to your liking, it's time to decorate! Add ribbons, bows, paper flowers… anything goes here! To really personalise things, you might even add the baby girl's name somewhere on the basket with wooden letters, letter stickers or letter beads. If you don't know the name of the baby ahead of time, you could stick with a more generic message like, 'It's a girl!' or 'Welcome to the world!'
Finally, don't forget to include (and sign) a card or gift tag. New parents often receive many gifts, so it's helpful to include something that reminds them who the gift basket is from.
…And that's it, your gorgeous gift basket is complete and ready to deliver to the new parents!
For more brilliant gift ideas for baby girls, check out what's popular on our website!
Why couldn't the bicycle stand up by itself? It was two-tired!