When it's a sunny day, there is nothing that 3 and 4 year old boys and girls like to do more than playing outside in the garden or park. It's great to get active and enjoy the sunshine. Here are some really fun ideas for playing outside in warm weather. There are lots of educational games that work well outdoors too. Why not try:
Trike Races
Learning about nature
Bubble fun
Getting arty outdoors
Gardening
Get on your bike! (Or trike!)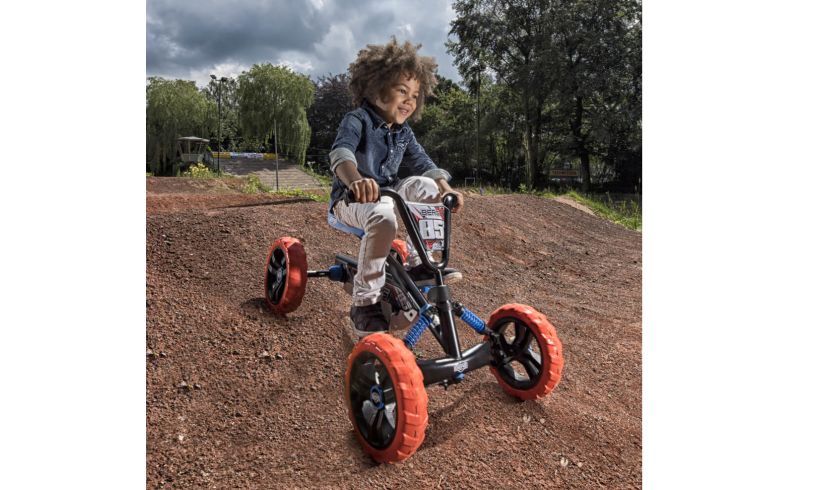 Preschool aged children love riding on their bikes and trikes, and really enjoy playing chase on wheels, or having races. It can be as easy or complicated as you like, with obstacles added for extra challenges – can they steer around the course? At Wicked Uncle, we have the perfect wheels for preschool children, whatever stage they are at with pedalling. This BERG Buzzy Nitro Jeep is a four wheeled first pedal experience. For added fun, you could add a Mini Hornit (much more fun than a traditional bike bell) with 25 fun sounds and flashing lights too. This activity is a great way to enjoy the hot weather, and it also gets kids into cycling at an early age, preparing them for a fit future.
Learn about nature
Preschool children love to learn about the great outdoors, so why not have a hunt for minibeasts in the garden? Ladybirds, woodlice, bumble bees and snails will fascinate your little explorers. It's much more fun when the sun is shining! For a follow-on educational activity, try following the life cycle of a Butterfly with our Live Butterfly Garden. Children will love watching tiny caterpillars transform into beautiful Painted Lady butterflies, and then there's the fun of setting them free to fly in the garden. We also have fab Pond Dipping Kits which are great fun for children aged 4 and up.
Bubble fun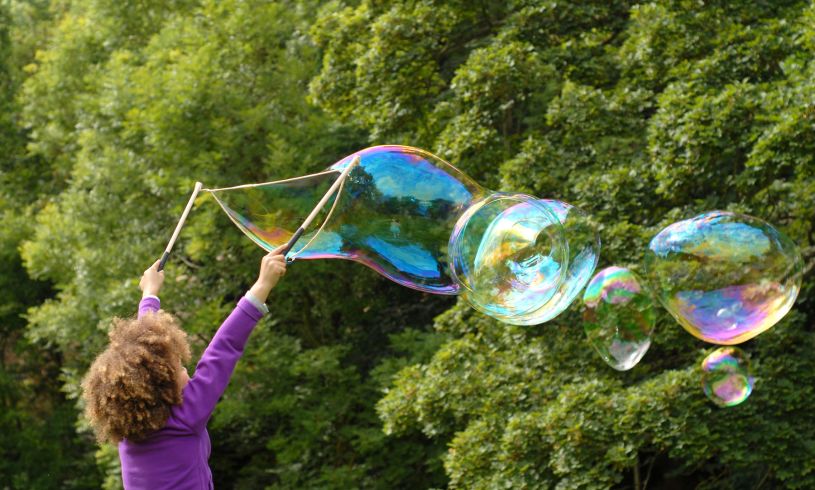 All children love bubbles, and they are a great and versatile outdoor activity for 3 and 4 year olds. See who can blow the most bubbles, the biggest bubbles, and who can pop the most! Experiment with different ways to blow bubbles; ditch the wand and try using your hands, or maybe even a hula hoop, if you're feeling ambitious. But for brilliant big bubbles, we recommend our Giant Bubble Kit which comes with enough super-special bubble mix to blow over 1000 giant bubbles. That's enough for a whole Summer of fun!
Become outdoor artists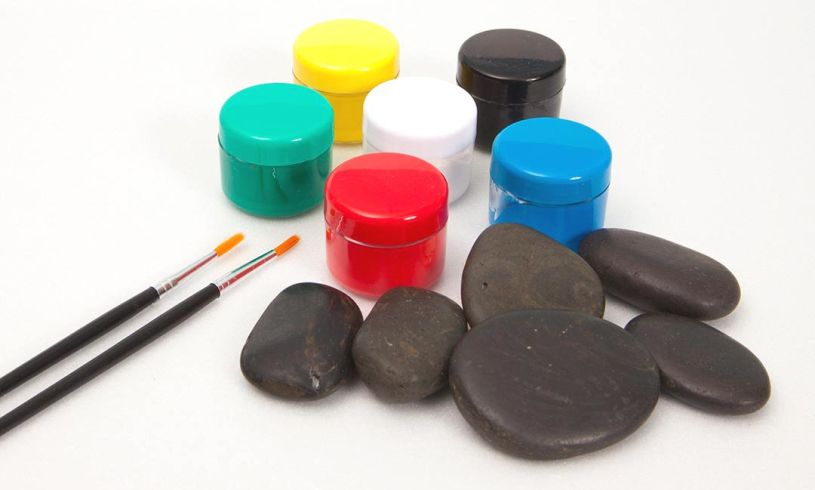 It's easy to think of art and craft as an indoor activity, but there are loads of arty things you can do outside in warm weather. Grab some chalk and become pavement artists – such an easy and fun outdoor activity for preschool children. With paper and crayons, they will also enjoy creating colourful leaf rubbings. If they are feeling really creative they can get involved with the fun craze for Summer – Hide and Seek Rock Painting! 3 and 4 year olds will really enjoy painting and hiding colourful rocks for others to find.
Get green fingers!
Small people love digging in the garden, and it's great if you can give your preschooler a little patch of garden to call their own. Tending to the garden is a great way to spend time together in the garden when it's sunny. You could plants seeds or bulbs to grow pretty flowers or yummy veggies, the choice is yours. The GroMat makes growing your own vegetables so easy. A perfect way to enjoy the garden with your child in hot weather.
Browse our full range of Outdoorsy toys here
What do sheep do on nice summer days?
Go to a baa-baa-cue.