Going for bike rides is brilliant exercise and a fun way to bond as a family! But selecting the right size bicycle for a child can be a challenge. Fortunately, we've compiled a helpful list of tips, hint and expert advice. Ready to learn? Here's how to choose a bike size for a kid!
Top Tips for Choosing a Bike Size:
1. Think about wheel size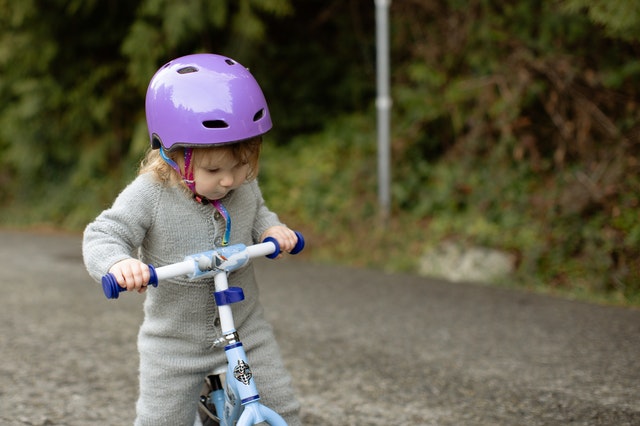 First, it's helpful to know that children's bikes are sized based on the wheels' diameter. Balance bikes tend to start with 10-inch wheels, small pedal bikes tend to start with 12-inch wheels, and larger children's bicycles feature wheels up to 24 inches. Once your child needs wheels above 24 inches, it's probably time for an adult-sized bike!
There are loads of handy charts on the internet that show you which size wheels would be most suitable for kids at various heights. Whether you're trying in-store on buying sight-unseen, these charts are an extremely useful tool to estimate the size of the bike your child will need.
2. Try the bike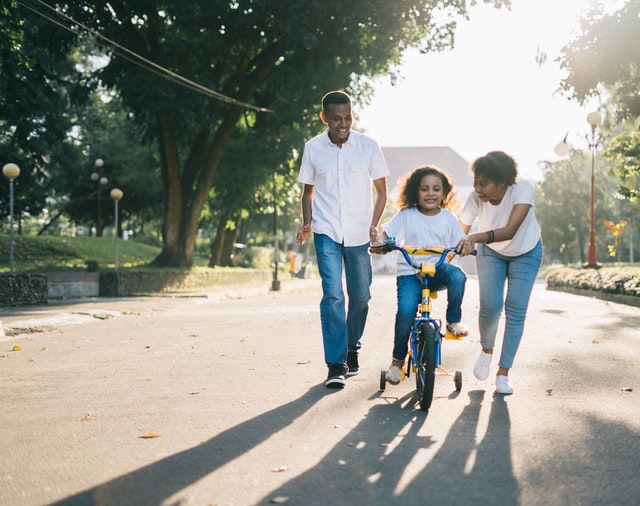 Of course, the best and easiest way to determine which size bike would be most appropriate for your child is to get them to try it out. Most shops will let you test bikes, and many also have experts on hand to offer guidance and ensure that everything is adjusted correctly.
A bike is a good fit for a child if they can place the balls of their feet firmly on the ground while sitting. You'll also want to make sure there's adequate space for them to stand over the horizontal bar between the seat and the handlebars. Finally, you'll want to check for any stretching or hunching. When seated, children's arms should be extended straight, and when you look from the side, you should be able to see their back leaning forward.
3. Keep other measurements in mind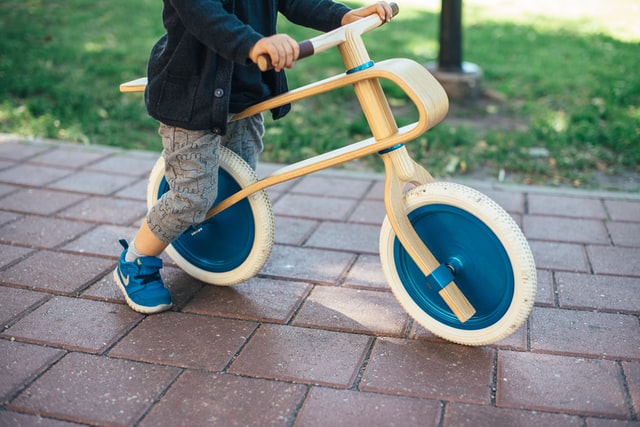 While trying out a bike is the easiest way to ensure fit, it's not always possible to try before you buy, especially if you're planning on making the purchase online.
We've already covered the importance of wheel height, but that measurement is not always enough. To get the best-fitting bike, you'll also want to measure your child's inseam. In addition to wheel sizes, bikes have varying stand-over heights and minimum & maximum seat-post heights.
Some manufacturers do list the standover heights (the height of the bike frame's top tube, where your child will be when standing with one leg over each of the bike's sides), so you'll want to compare these measurements to your child's inseam. You should look for a bike that's at least as tall as your child's inseam, and aim for one that offers a little more wiggle room.
Seat-post height also matters. If you're shopping for a balance bike, you'll want to ensure your child can place both of their feet flat on the ground. This means that the minimum seat-post height should be no higher than your child's inseam measurement.
4. Customise the bike
Once you've found just the right bike for your child, you'll probably want to help them customise it for safety and fun!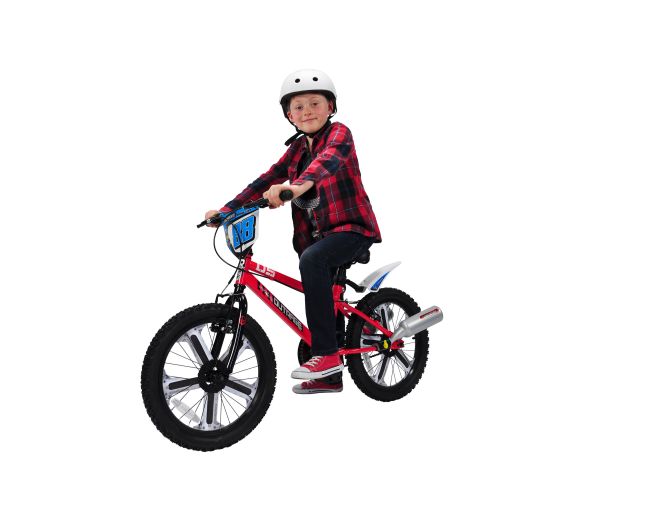 Kids can upgrade their bikes with cool accessories like these SpokeRimz, which make ordinary bike wheels look like real alloy wheels. The rims fit all wheels, from 14 inches up to 24 inches. Parents will especially appreciate that they're reflective and 100% waterproof! Many parents see the value in adding additional accessories, such as chain guards, which can prevent dirty trousers and shoes.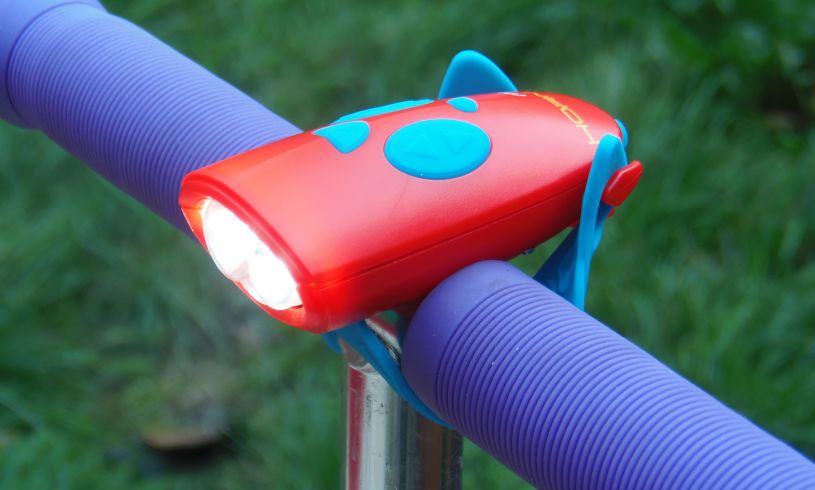 Lights and reflectors are also important safety features, and horns or bells can be helpful for alerting others to a rider's presence. For this, we highly recommend the Mini Hornit, which features lights and awesome sound effects. In addition to a classic bike bell, the durable and waterproof Mini Hornit features cool sounds like a lion's roar, a UFO and a motorbike. Best of all, the Mini Hornit easily attaches to the handlebar of any size bike or scooter!
Looking for some brilliant outdoor toys and games for kids? Check out the full range on our website!
What's the difference between a well-dressed man on a bicycle and a poorly dressed man on a unicycle? Attire!