Birthdays are very special occasions! But we understand that it can be challenging to come up with fun, original children's birthday party ideas. Fortunately, we've got a bear-y good one! Here's how to plan the perfect teddy bear's picnic birthday party.
Ready to plan an unforgettable party? Here we go…
Set the scene
First, you'll need to pick a location. If the weather is nice, go out into the garden. Rainy or cold days mean moving some furniture and creating some magic indoors.
Either way, a teddy bear's picnic needs teddy bears! Find as many teddy bears and other soft toys as you can. Place a blanket on the ground or the floor for some of the bears to sit on. Prop up the others on patio furniture or dining chairs.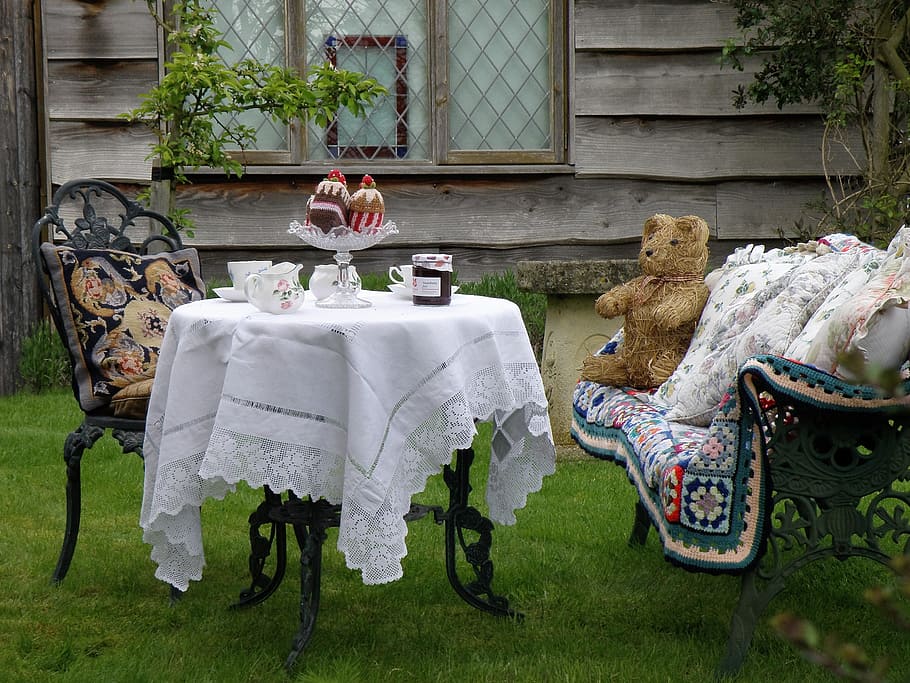 Make the room or garden even more festive with fun decorative touches. If you have a cute tablecloth, get it out. Make, buy or reuse some bunting. Blow up balloons, and hang some brightly coloured streamers. Get the children involved by drawing or colouring pictures of teddy bears to put on display!
For garden parties, there are a few more scene-setting options. You can set up a bubble machine, or use chalk to draw and write on the paths or pavement.
Finally, you'll want to find all of your fun tea party cups, plates and cutlery. Mismatching is fine–the more colourful, the better!
Get dressed up!
Parties are always a great excuse to get dressed up! If you don't have a teddy bear costume, have your children pick out a "party outfit"–whether it's a superhero costume, a frilly dress or even just a favourite t-shirt.
Finish the outfit by making teddy bear masks with paper plates or sturdy card paper, hairbands, fabric, glitter and maybe even some magic pens. If you have facepaint lying around and you're artistically inclined, you could try and paint teddy bear features directly on their faces!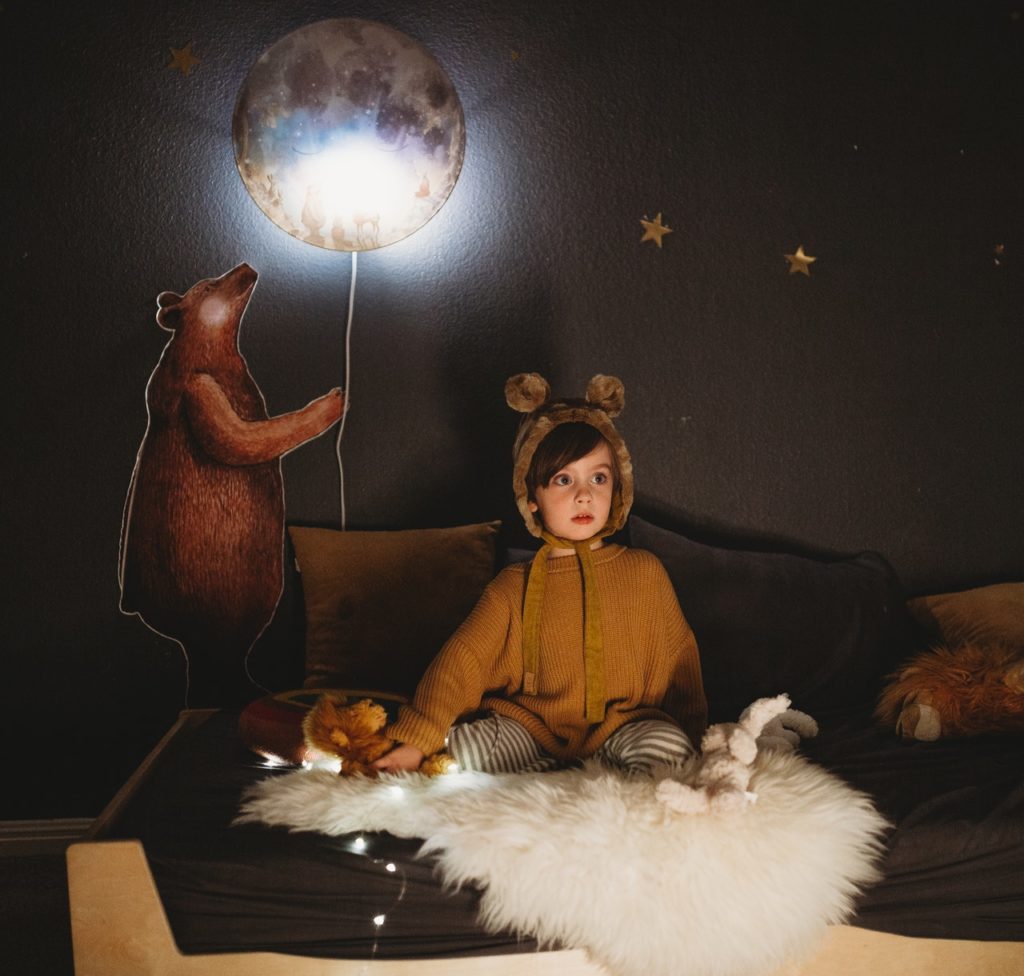 Prepare some teddy bear-inspired goodies
A teddy bear's picnic can involve any and all party foods that children love: sausage rolls, sandwiches, fruit slices and more.

But there's also a great opportunity for some bear-themed treats here! Maybe something with honey, just like Winnie the Pooh loves. Or try decorating cupcakes, cakes or even doughnuts with icing, chocolate buttons and other sweets to make them look like bears. Rawr!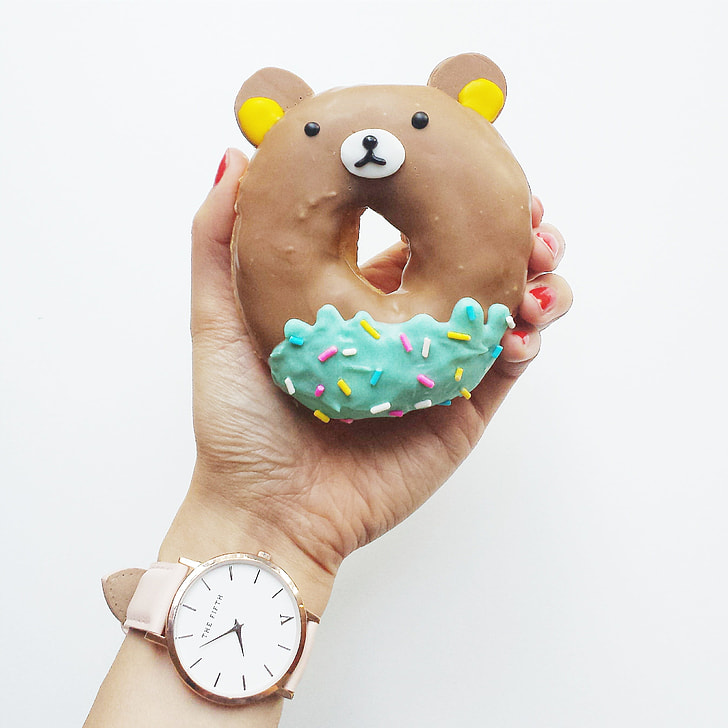 For some interactive fun during the party, try biscuit decorating! You'll need a teddy bear biscuit cutter for this one. Then, bake a batch of bear-shaped biscuits in advance. Mix up some icing and prepare bowls of sweets and sprinkles. Finally, set up a station where the children can decorate the cookies!

If you do have a teddy bear biscuit cutter, you can also use it to cut out bear-shaped sandwiches and pizza slices! Yum!

Play some teddy bear games
After you're finished feasting, you'll probably want to play some games.
First of all, any game is a bear game when you're dressed up as a bear! Try garden classics like these bounce 'n' catch discs or Pindaloo. Wearing a costume makes it all much sillier!
Or come up with bear-related twists on old favourites. Play hide and seek by hiding one of the teddy bears in the garden or around the house. Play "I Spy" or "20 Questions" by describing one of the teddy bears and having children guess which one it is. Make a "pin the tail on the teddy" game with some large sheets of paper and tape.
For a totally original game, try a few rounds of Bears and Lumberjacks. Have the children pretend to be lumberjacks, chopping wood in the forest. When a "bear" parent shouts, "Here come the bears," the lumberjacks must lie on the ground and stay as still as possible. The bear parent(s) then mosey around, acting like nosy bears by sniffing and growling at the lumberjacks. Anyone who laughs or moves becomes a bear for the next round–and the bear who made them laugh gets to become a lumberjack! Play again and again!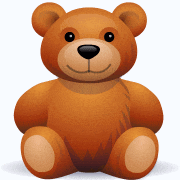 We hope you have a bear-y fun birthday party, and don't forget to keep your phone nearby–you'll want plenty of photos of this adorable day!
Need some cool birthday gifts? Check out the toys and games on our website!
What kind of socks do bears wear? None, they have bear feet!