Learning to ride a trike, and then bike, is a great outdoor activity for children, and starts them on a great adventure. When the sun's out, toddlers will love playing on their trike in the garden, and getting up some serious speed. From a parent's point of view, what is the best trike for a toddler? The answer is, a safe and sturdy model which will adapt to suit the changing needs of your child as they grow. We have some great models from Berg, which come highly recommended.
Berg Go2 – 10 months +
Berg Buzzy – 2-5 years
Berg Nitro Jeep – 2-5 years
Buzzy Bloom – 2-5 years
1. Berg Go2 – 10 months +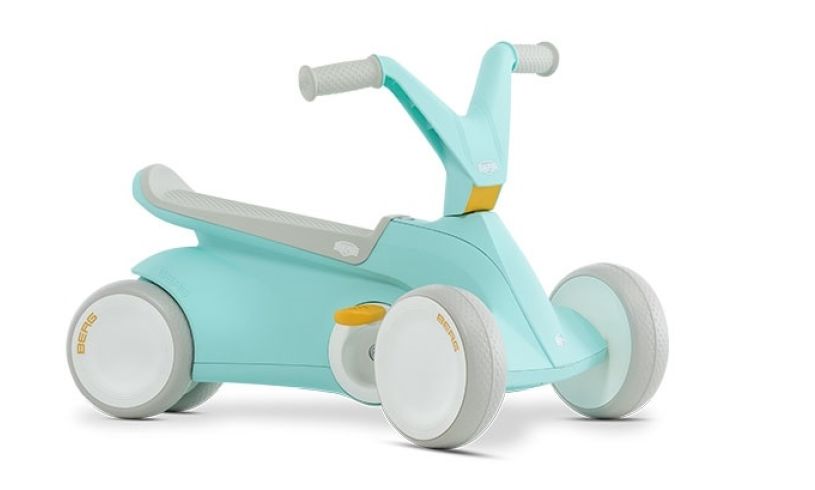 This cute, and yet sleek and ergonomic design, is a brilliant 1st birthday or Christening gift. For 1 year olds, it's a sturdy four wheeled ride-on toy. Then, when they are ready to learn to pedal, just fold down the integrated pedals, with no need to adjust the seat or steering. A great outdoor toy in sunny weather, but also works well indoors as it has silent whisper tyres for quiet riding!
2. Berg Buzzy – 2-5 years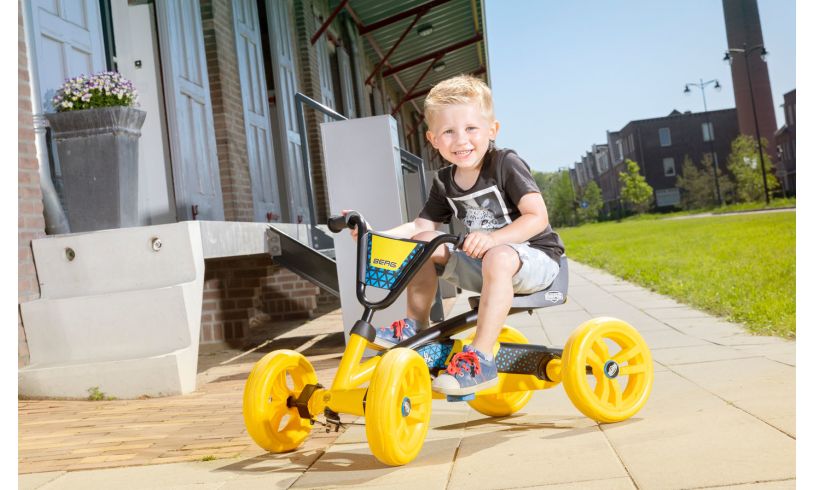 This super cool yellow sensation on four wheels is much sturdier than a three-wheeler. Very simple to use, your feet remain firmly on the pedals even round sharp corners. Riding a tricycle helps develop gross motor skills that are needed for almost everything, so this is a great outdoor present idea for a 2 year old. Start them riding while they are young and keep them active through their childhood.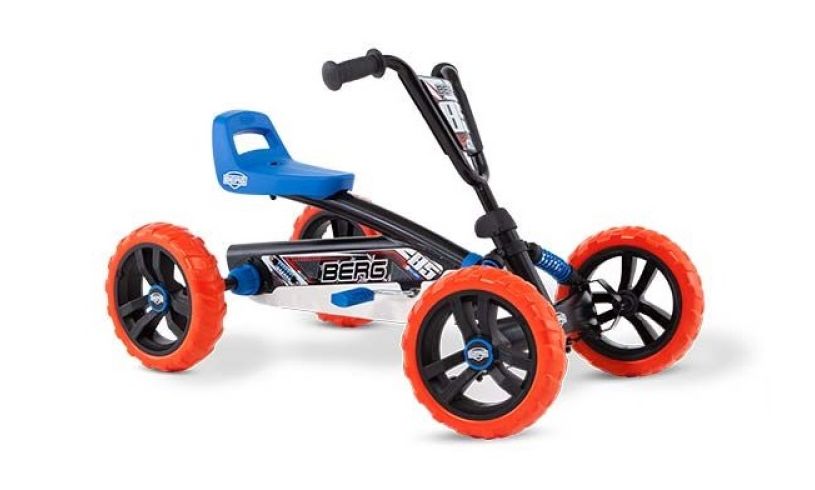 Get your first pedal experience on a BERG Buzzy Nitro Jeep. Learning to pedal has never been easier than with this super cool off-road buggy. The perfect present for a toddler, helping with development of spacial awareness and hand eye coordination. It's a good idea to let your child learn riding the tricycle in an open, obstacle-free area, so they can learn pedalling quickly at their own pace without any fear of hitting anything.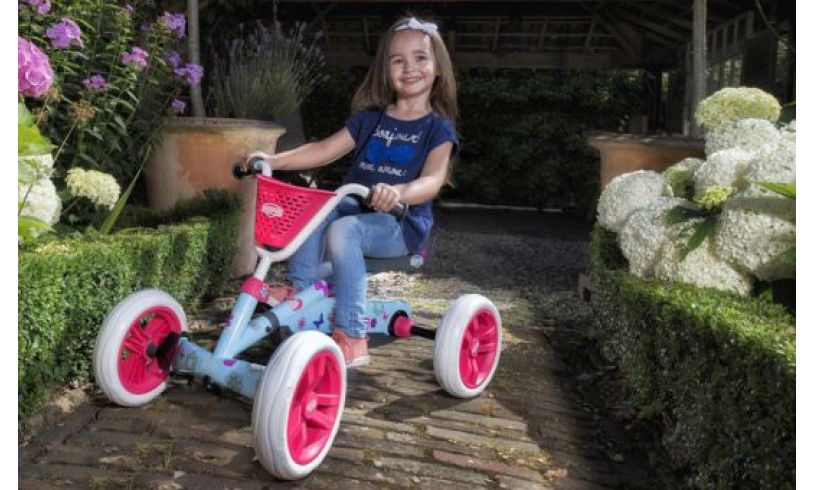 A cute variation on the theme, the Buzzy Bloom has a floral design and a snazzy basket to carry around your toddler's Very Important Stuff. Using handlebars rather than a steering wheel helps younger children quickly learn to steer and pedal at the same time. Compact, lightweight & durable, the seat and steering wheel are adjustable, giving years of pleasure on this pretty new four-wheeler. A great outdoor toy for the Summer!
Why not shop our full range of toys for 2 year olds here?
A toddler can do more in one unsupervised minute than most people can do all day.