Putting up and decorating the tree really signals the start of Christmas! Even if you've already been listening to Michael Bublé for weeks, there's no Christmas spirit without a tree – but sometimes, it doesn't go quite to plan. Here is our list of the funniest Christmas tree fails to get you in a Christmassy mood!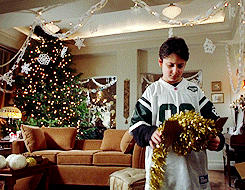 1. DIY seemed like a good idea…
2. They have to start somewhere!
3. When you underestimate your star
4. The wonders of artificial trees
5. The leaning tower of Christmas…
6. When you're left with a half and half tree
7. Hope the tree's got its seat belt on!
8. Cats and Christmas trees don't get on
9. …and the same goes for dogs!
10. Not sure the children will be happy with that one
12. At least it's resourceful…
13. Just make sure nobody looks around the back!
14. When you were hoping for something a bit sturdier
15. It's not exactly traditional
16. Don't forget to water your tree!
17. The over-ambitious tree shoppers…
And to buy some wicked gifts to put under your tree, check out our website!
What do you get if you cross a Christmas tree with an apple? A Pineapple!