You won't find any one-hit wonders or games relegated to the depths of the toy box here. We, the hard-working toy elves at Wicked Uncle (your one-stop shop for toys this Christmas), have been rummaging around the minds of some of the greatest toy designers, stitching together the pieces of what it takes to create a toy stand the test of time. We're talking the best-kept secrets from the inventors of water-bouncing Waboba, need-for-speed Hot Wheels and the iconic wooden block game Jenga.
We weren't totally surprised to discover that the life of a toy designer consists of office Nerf gun wars and playing with new prototypes, like it is for Axel von Heland, toy inventor and Waboba CEO. Even if his office life often means he's 'usually dodging Nerf gun darts' between toy development and testing, or as he puts it 'playing' with his own products, it's all in the name of productiveness – 'playing is good for our productivity, and even helps us come up with ideas.'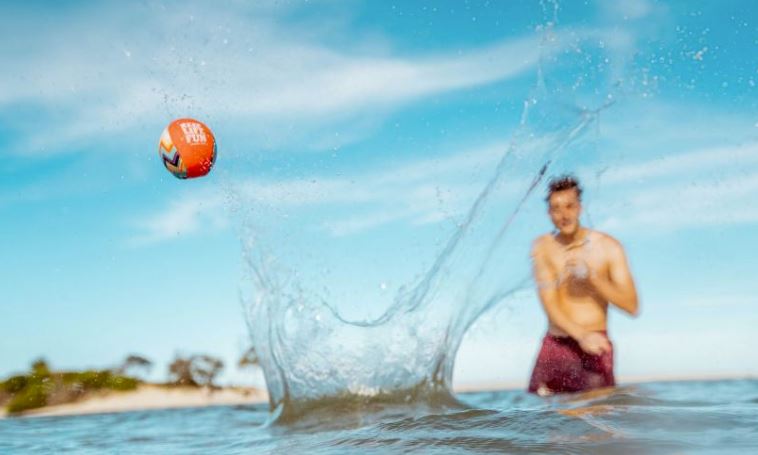 The team, known for inventing water bouncing balls, are committed to creating 'ridiculously fun products', but keep in mind that the 'rule number one is to never let your guard down', whether you're reinventing a new product or keeping afloat of current trends. Much like Santa himself, Axel von Heland's aim is to spread joy around the world, while driving home that toys are not just for Christmas, but instead inviting you to 'play for life'.
Nerf wars and prototypes aside, it takes on average two years to get a toy from an idea onto the shelves, ready for the Christmas rush. From the initial 'lightbulb moment when you realise the idea has merit', as Jonathan Church toy inventor at Cheatwell Games and inventor of award-winning Engenius Marble Run describes it, to months of inspections, testing, approval and quality control. Working with producers in over-seas markets, means that, you guessed it, a typical day of a toy designer, starts with emails, it's not all about bringing your inner child to life! Marketing, costs and production deadlines can all get in the way of the fun, or so we thought. But these steps are necessary to bring about the best toys and for Austin-Smith, head of R&D and Product Design at Moose Toys, they make being a toy designer the best job. A self-confessed Lego fan (who isn't?) he loves the 'hugely imaginative nature of the job.' For all toy makers and creators "the goal is to excite and delight kids" not just during the festive season but all year round.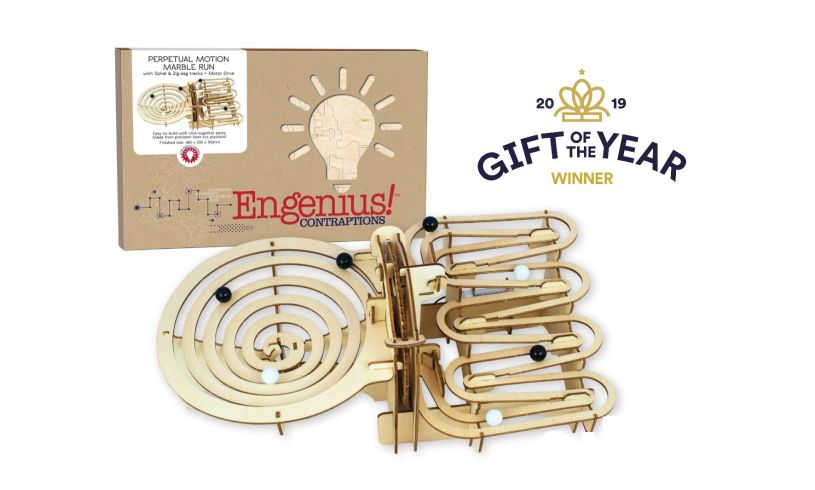 So, what goes into that all-important recipe for the hit Christmas toy? Mary Ellroy, toy agent at GameBird Toys reveals; 'it's all about trends and catching them at the right time.' Unless you've been living in the North Pole (sorry Santa), it'll come as no surprise that 'surprise' toys are all the rage, as Mary explains, 'unwrapping a toy is all part of the fun, sometimes more fun than what is inside'. Still that's no excuse to wrap and empty box as a present (we're not looking at you!)
On that note, it seems that many of the toy designers we spoke to are guilty of giving toys and games they've worked on as a Christmas gift, but who can blame them. Especially if it's the latest version of Jenga, a game nearing its fortieth year in production, as Jenga inventor Leslie Scott admits that 'it depends who it is, but in the past, I've given Jenga as a gift', she swiftly adds only 'if I know if that is something that someone actually wants.' For Leslie it's about sharing the joy, bringing family and friends together with a game or toy that thrills them as much as it does her to tell of the 'incredible kick' she gets out of walking into a room and seeing people playing Jenga.
You'll be glad to hear that no toys have been harmed in the making of this research, but there were a few screams of 'Jenga!' As for the top of the toy list this year you'll have to see what Wicked Uncle have left at the bottom of your tree!