Science and technology is fascinating to children, and it's really important to encourage this love for learning by providing them with quality educational toys to really engage with. STEM toys that allow them to experiment with ideas and concepts in order to develop their skills are very useful, but they have to be fun, too! Our range of the best STEM toys for 8 year olds includes: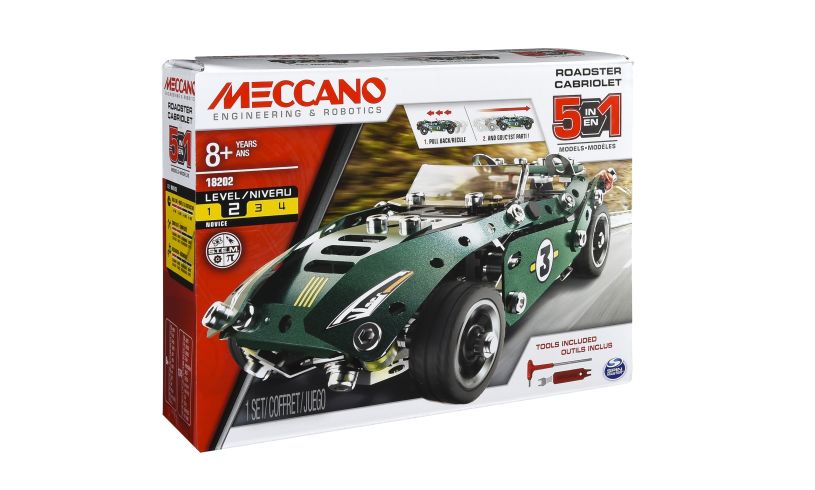 Budding engineers can hit the road with this stylish 174 piece set and build any one of 5 different model roadster cars at a time. This makes a brilliant gift for an 8 year old girl or boy. For an authentic building experience, each set comes with metal nuts and bolts, with tools included, as well as an easy-to-understand instruction guide. 8 year olds will love the exciting mechanical wonders of Meccano.
This brilliant light-up drone has a new intuitive way to fly, with a computer mouse styled gadget that works with the motion of a hand. It's a great educational toy as your 8 year old experiments and learns to create smooth movements. It's easy to operate and has a range of up to 50 metres, with a flight time of about 5 – 8 minutes, recharged via the USB cable included. Auto take-off and landing, speed adjustment and stunt control – all at the flick of a wrist!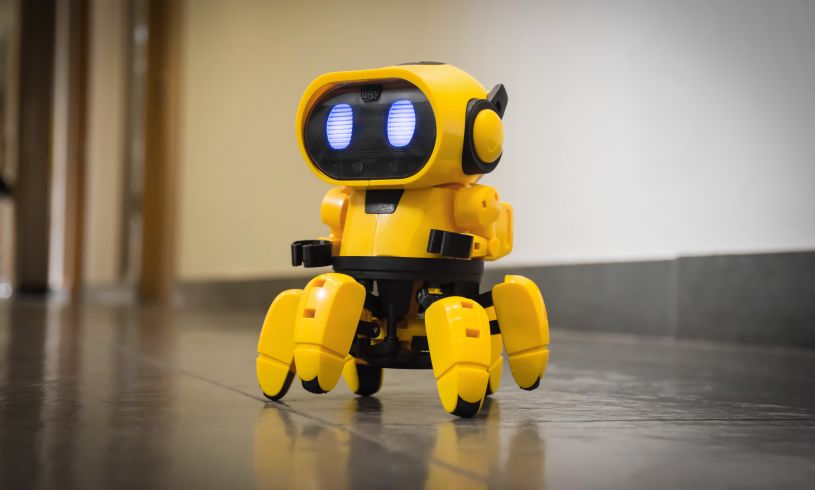 Tobbie is a cool and colourful STEM project that your 8 year old will really engage with. The kit comes with an easy to follow instruction manual and takes one to two hours to complete. Standing 16cm tall, Tobbie the robot walks on six legs and has two interactive modes. With fun sounds and effects and LED eyes, he's the winning combination: very satisfying to build and great fun to play with.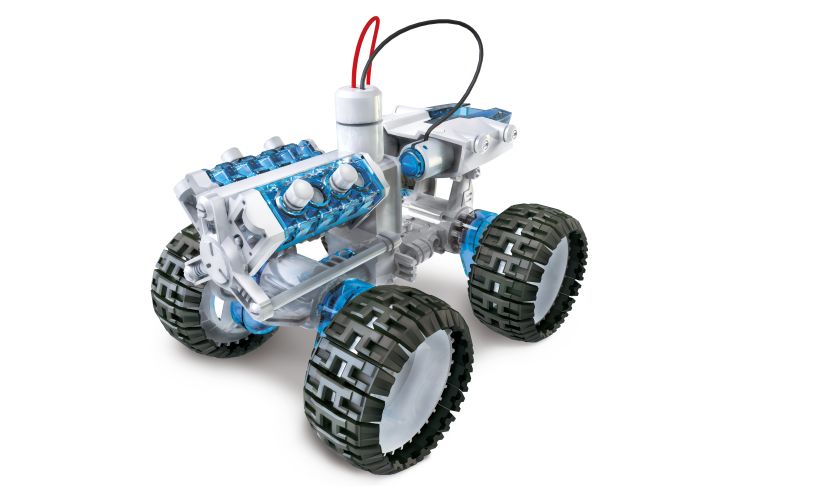 This is another fantastic gift idea for a tech-loving 8 year old. Build your own salt water-powered V8 engine car – simply add a few drops of salt water and watch it go! This innovative car assembly kit demonstrates a new form of clean energy. The special fuelled cell 4×4 car is powered from a chemical reaction with saline, metal and water. Adding literally just a few drops of salt water will start the engine running. A fun gift for car lovers and kit builders; educational but also very cool.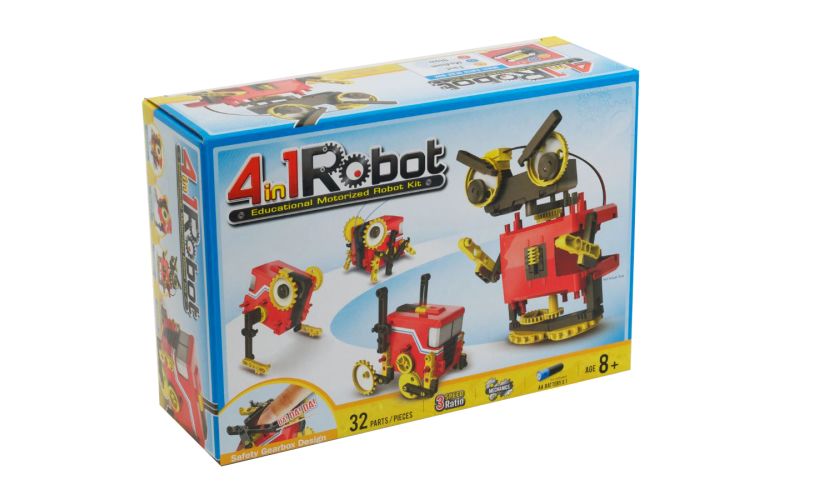 With this project, your 8 year old can build four different robots, all with multi-functional movements. Create one of the four fun robots with various modes and different functions powered by the DC motor. There is the Walking Robot with its safe, gear driven walk and bobble head, and the Running Bug with six creepy legs. Why not try the Rolling Beast and the Power Trailer? It comes with easy assembly parts, no glue or soldering required. Hours of mechanical fun in one kit!

Zoobs are a fun and fascinating STEM toy for 8 year olds. In this kit, your child can make hanging, sticking, glowing scary creatures with snap-together pieces. This scary set has 65 specially coloured inter-locking pieces, with glow-in-the-dark parts, suction cups and string. The instructions show you how to make 9 creepy creatures including spiders, scorpions and crabs. Form joints that rotate, axles that spin, limbs that extend and more, with this unique movable 3D modelling system from Zoob. It's a great start for design engineers of the future.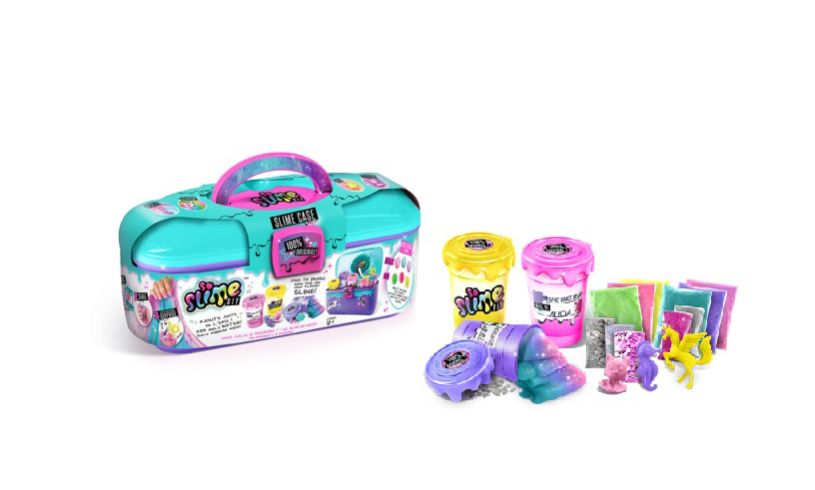 Make science sparkle with this fantastic kit that contains everything you need to participate in the DIY slime craze. This set comes with six slime powder packs and three colourful shakers, plus confetti, glitter, and whimsical pegasus, kitten, puppy, and seahorse figurines to hide inside. Mix together the slime powder, glitter, and water, then shake and stir to create your own unique funky slime design. 8 year olds will love how easy it is. And adults will love how easily it tidies away in the case. Sticky, oozy, gooey science fun!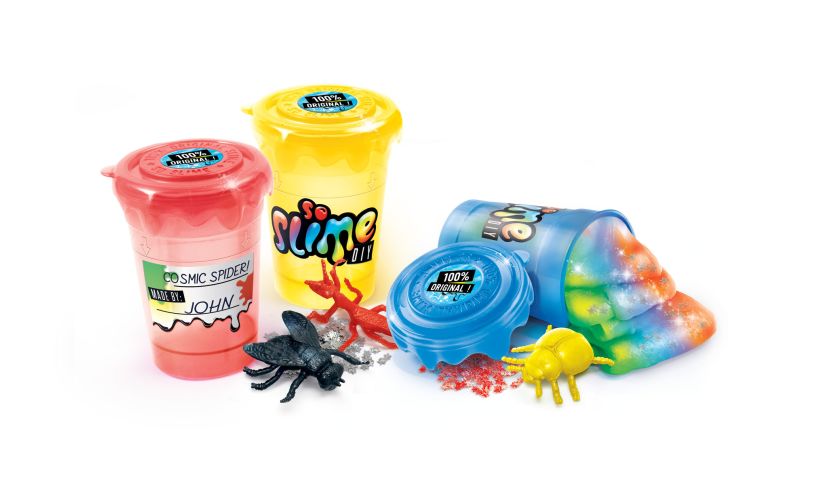 Like the idea but not those colours or figurines? The Slime DIY kit is also available in a version with icky insects for slime fans who want to really bug their friends.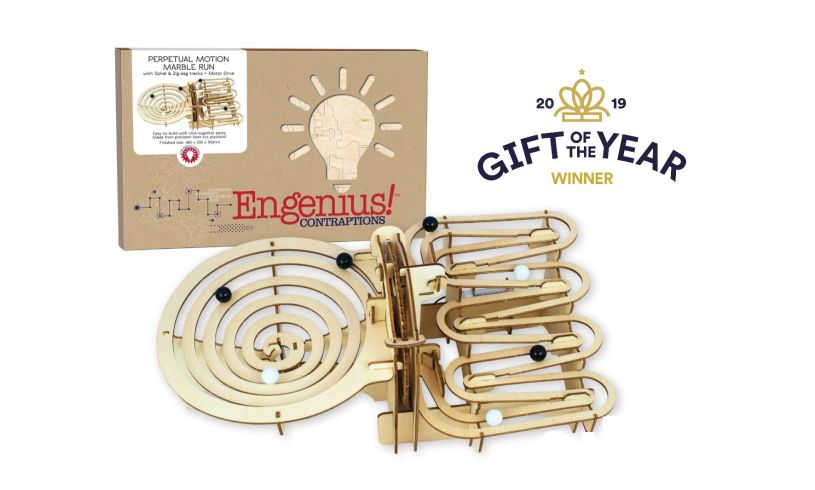 This Engenius Contraption really lives up to its name! Simply slot the laser-cut pieces together to form the clever spiral run and zig-zag, then add the electric motor. The marbles are raised to the top of the lift, twirl down the spiral, and race down the zig-zag track… and then it starts all over again! Satisfying to build, mesmerising to watch. With a build time of 1-2 hours, this kit helps aspiring engineers develop their logical reasoning, concentration, and spatial insight. Winner of 'Gift of the Year' 2019!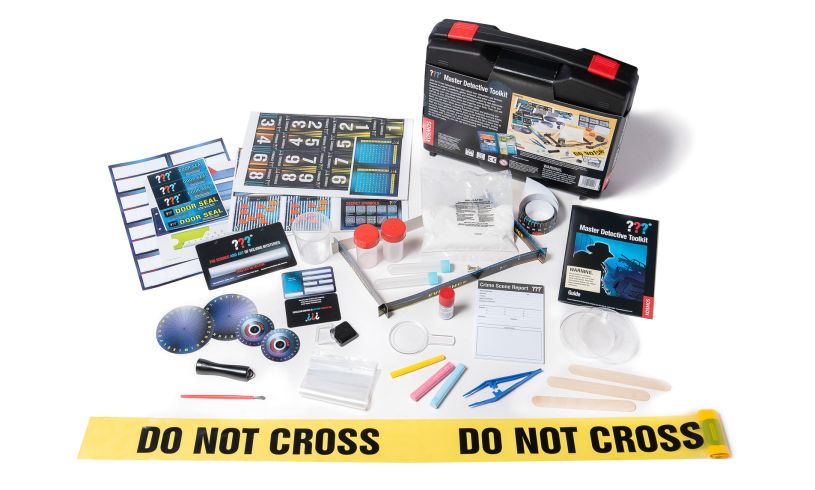 Solve the mystery of a great STEM present with this clever kit. Young Sherlocks will learn the equipment and techniques used by real detectives to collect and analyse forensic evidence. The 26 experiments include dusting for fingerprints, collecting specimens, and analysing hair and fibre samples in a 'lab'. Sleuths can also discover the secrets of writing with invisible ink before putting their skills to the test and solving the practice cases in the handbook. An inventive and engaging way to learn real science through play!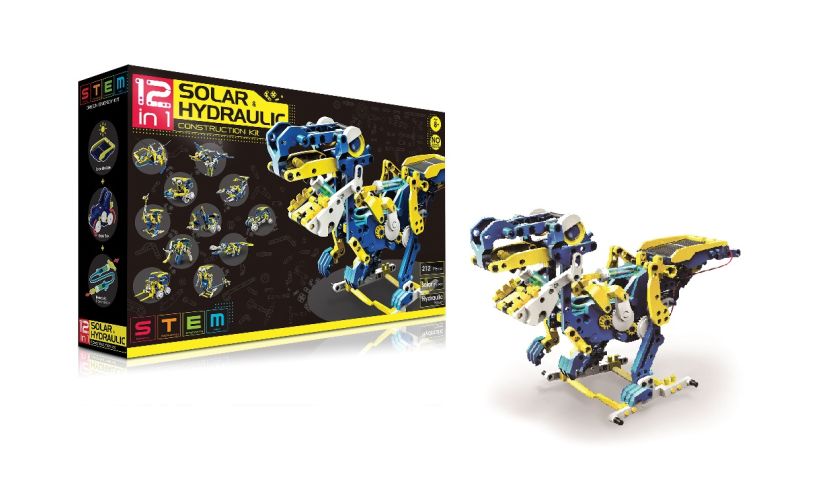 An exceptional construction kit that combines solar and hydraulic power to create moving models – no batteries required! This kit makes 12 different models, ranging from a climbing monkey and a snapping crocodile to a working forklift and a digging excavator. All powered through renewable energy! Keen builders can also mix and match the pieces to create their own marvellous mechanics.
The most important thing is never to stop questioning. – Albert Einstein