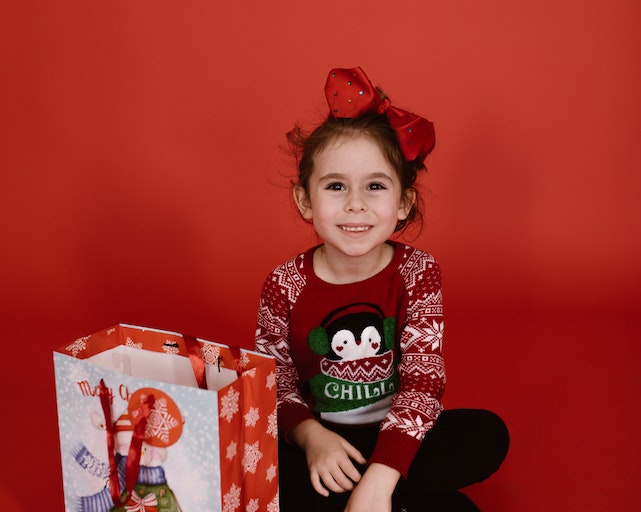 DIY Christmas Jumper for Kids
The festive season wouldn't be the same without a colourful Christmas jumper or two, but you may have noticed that your kids seem to outgrow their Christmas jumpers after just a couple of wears. Buying new jumpers every year can get pretty expensive. However, the good news is there is an alternative to buying a new jumper for the kids each Christmas. Instead, you can choose to get creative and make your own DIY Christmas jumper for them to wear!
Kids will love getting creative and helping to make their very own one-of-a-kind jumpers to wear this December. Here are some ideas to help you unleash your inner festive fashion designer:
Accessorise, Accessorise, Accessorise!
Accessorising a plain jumper with a Christmas motif or embellishment from an old festive sweater is an easy and effective way to make it look Christmassy. Utilising an existing Christmas motif will allow you to create a new Christmas jumper in no time and without spending a fortune. First, you will need a plain jumper or sweatshirt (traditional Christmas colours work best; think red or green). Next, take a Christmas jumper that no longer fits and remove the appliqué motif – this is the embroidered design motif that features on the jumper, such as a snowman or Santa. Using a ready-made appliqué from an existing Christmas jumper is a lot cheaper than buying a ready-made one, making it perfect for a DIY Christmas jumper. Finally, attach the appliqué to the new sweater by either sewing it on or using fabric glue.
If you don't have an old jumper with a festive design to remove, don't panic. Simply take some coloured felt to make your own appliqué motif design. Robins, snowmen, and Christmas puddings are all quick and easy designs that can be made from craft felt and then glued together and placed on the jumper. Alternatively, take a felt tree decoration and sew it onto the sweatshirt.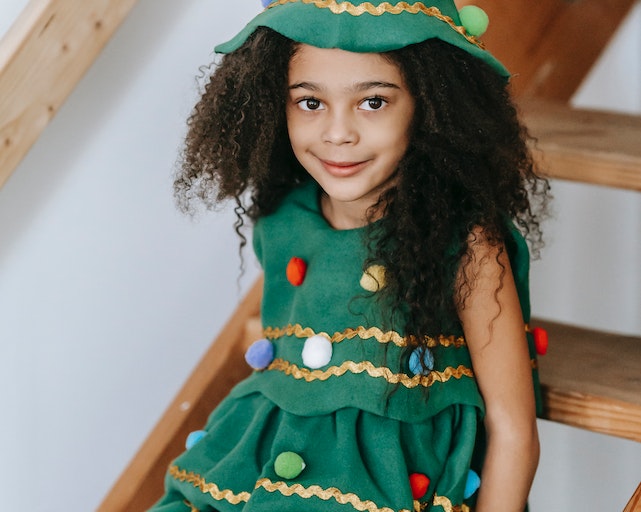 Upcycle in Style
Upcycling is a great way to make sustainable choices this Christmas, so why not start with your festive fashion? Upcycling an old piece of clothing to transform it into a seasonal fashion sensation is something that the kids will love doing. Finding a green top and transforming it into a Christmas tree is one of the simplest and most effective ways to do this.
Firstly, grab some tinsel or ribbon and attach it to the clothing to give the appearance of tinsel on a Christmas tree. Next, take some pom-poms or felt baubles and position them as if they are hanging on the tree. If you want to add a finishing touch to your festive look, try making a conical hat from green felt and decorating it in the same way as the top for some extra Christmas wow factor!
Top Tip: Try looking in your local charity shop for baubles and other decorations to use to embellish your Christmas jumper to make it look truly unique.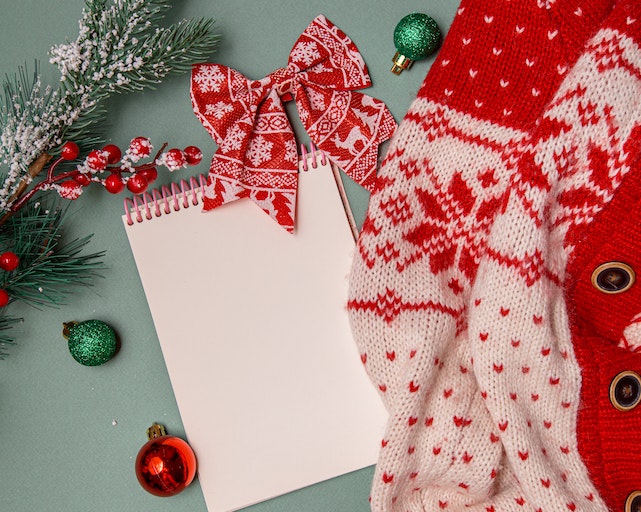 Unleash Some Seasonal Sparkle
Giving kids free rein to be as creative as they like is sure to deliver a unique jumper design. Opening up the Christmas craft box and letting the kids dive in and add sequins, bows, tinsel, and anything else they find will make the jumper look instantly festive. After all their hard work, the kids will be well and truly ready to celebrate the season.
Don't forget to ensure that all the embellishments you add are secure so that they do not present a risk to young children or pets.
Inspired to try more crafts? Take a look at our Creative section to shop craft activities that make perfect Christmas presents.