A fresh-cut Christmas tree can be one of the best parts of the festive season. They're fun to pick out, they look beautiful, they make the house feel cosy, and they smell amazing! But how long do Christmas trees last? We've got answers, as well as tips for making your tree last longer!
Ultimate Guide to Making Your Christmas Tree Last:
1. How long do Christmas trees last?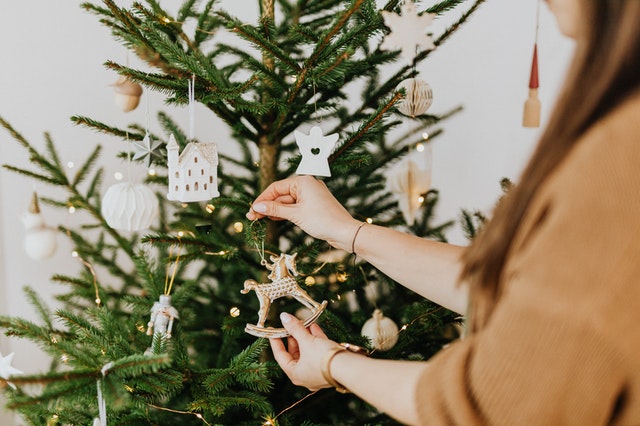 It's the question we all want to be answered: how long does a Christmas tree last? Well, we have good news–with the proper attention and care, a healthy Christmas tree should be able to last up to four or five weeks. In other words, they can last up to an entire month!
This means that if you buy a healthy tree at the beginning of December and look after it well, it should still be looking its best on the big day.
2. Tips for picking a healthy tree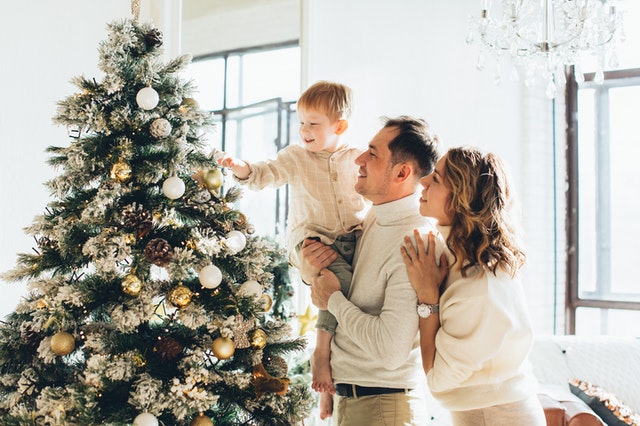 To make your Christmas tree last as long as possible, it's vital to select a healthy, fresh tree. If at all possible, buying your tree direct from a Christmas tree farm is the best way to ensure a fresh tree.
Of course, while farms are nice, the reality is that many of us buy from garden stores, supermarkets, and the like, which means the tree is probably not as fresh as it could be. That's fine–you'll just want to pay extra attention to what's available and make a point of picking out the best-looking one.
Wherever you buy your tree, be on the lookout for a tree with green needles. It's natural that trees might have begun to dry out a bit, especially if you're not buying from a farm, but try to pick one with the fewest brown needles. You should also look for a tree that's been stored in the shade, as direct sunlight can make Christmas trees age prematurely. Finally, you should do the 'touch test' on the tree you pick out. When you run your hands over the branches or softly shake the tree, the needles should not fall off. If they do, move on to another tree and try again.
3. Taking care of your Christmas tree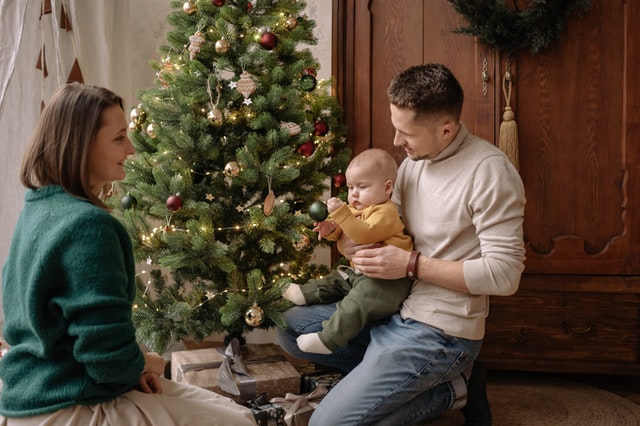 The key to keeping your Christmas tree in good health is hydration. This means water, water and more water.
To ensure proper water absorption, it's important to trim the tree's trunk. Usually, this has already been done for you by the time you buy. Before you leave the seller, check for a fresh, straight cut along the tree's trunk. This is how your tree will drink, so it's vital that this step is taken.
When you get your tree home, the real work starts. If you're not putting your tree on display right away, prop it up inside somewhere, safe from the elements, in a bucket of fresh, clean water.
Once your tree is in its stand and on display, you should give it two pints of fresh, clean water for every inch of the trunk's diameter. An easier rule of thumb is that the water should always cover the entire cut end of the trunk. Check the water level daily to ensure your tree has enough to drink, and top it off regularly to keep the tree looking healthy and green.
Finally, remember that heat sources are the enemy of hydration. Keep your tree away from any direct heat sources to prevent it from drying out quickly. These sources include radiators, fireplaces, stoves, and even direct sunlight through windows. Of course, sometimes a tree's proximity to these sources is unavoidable, especially in smaller homes. In these cases, you could try adding a humidifier to keep moisture in the air.
So, in sum, the trick to making a Christmas tree last is: pick a healthy tree, keep it hydrated, and have a merry Christmas!
Looking for some brilliant Christmas gifts to put under your tree this year? Check out the awesome toys and games on our website!
Why did the gingerbread man go to the doctor? Because he was feeling crumby…