Has your tween outgrown their childhood bedroom? It's time for a makeover! To help you get started, we've compiled some awesome advice and interiors inspiration for kids aged 9 to 12. From storage space to accent walls, here are our top tips for how to make a tween's bedroom more grown up.
Top Redecorating Tips for Tweens
1. Start with a neutral foundation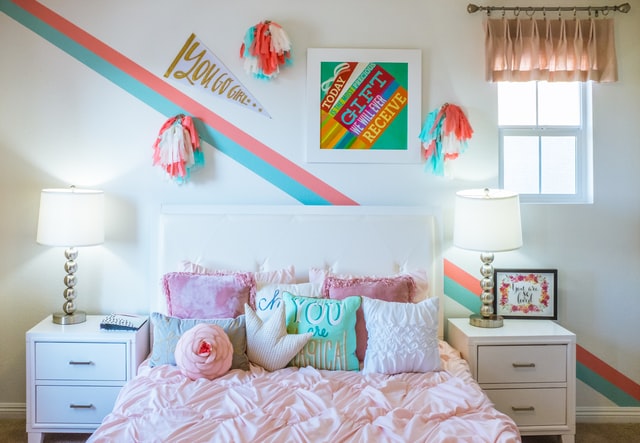 One fool-proof way to get a more grown-up look is to start with a white or neutral foundation. You can then build upon this foundation with pops of colour. Starting with a neutral base also makes it easier to change and update the overall look quickly as your tween becomes a teen. Begin with white or neutral walls and white or otherwise plain furniture. Add personality with more easy-to-update items, such as bedding, lamps, throw blankets and scatter cushions.
2. Pick out some new bedding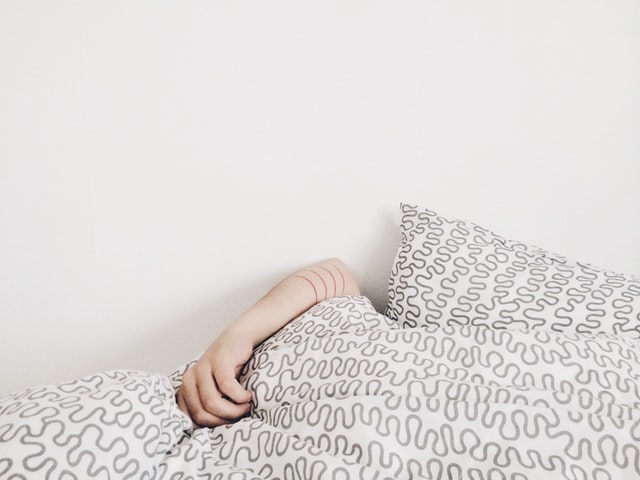 One of the simplest ways to make a tween's bedroom look more grown up is to invest in some new bedding. Out with the cartoon characters, in with prints, designs, patterns and more! If you can't find an option your tween likes, go with white or another solid colour and then brighten things up with some funky pillows and throws.
3. Add an accent wall or a feature wall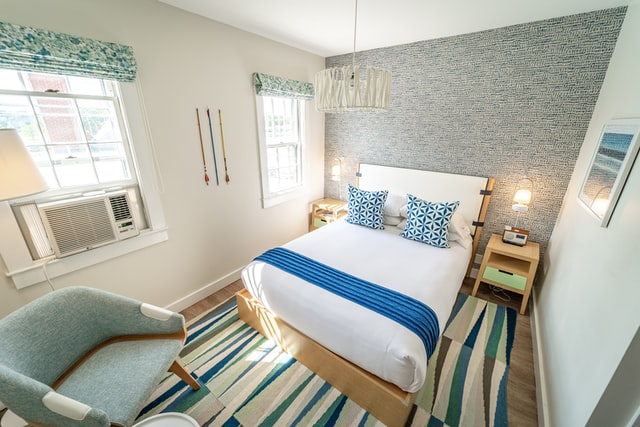 If your tween wants a little more colour in their room, consider adding an accent or feature wall. For a feature wall, you might put up a creative arrangement of photos of family, friends and pets. Or you might display a cool tapestry, stick on a removable wall decal or add some unique touches like fairy lights and washi tape. To take it to the next level, consider painting one wall in a bold, bright colour or applying a graphic wallpaper. Limiting the design-work to one wall will really make the feature pop and keep the rest of the room looking tidy. It's also much easier to decorate (and redecorate) one wall than it is to do all four!
4. Make it multifunctional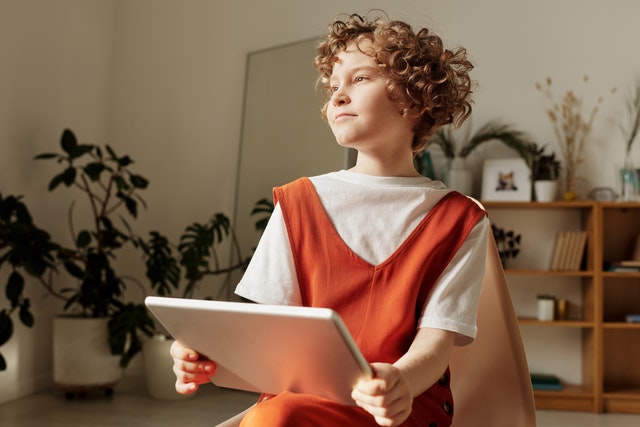 As kids get older, they tend to spend more time in their rooms. This means you'll need to think about setting things up for various functions. For tweens, a bedroom can be a library, a study room and an entertainment area, as well as a place to get a good night's sleep. Make use of whatever space you have to ensure these functions are being met. For instance, a loft bed allows space underneath to set up a homework/study area. A beanbag chair and a corner bookshelf can make a brilliant 'relaxation' nook, ideal for gaming, reading and more.
5. Create a designated space for homework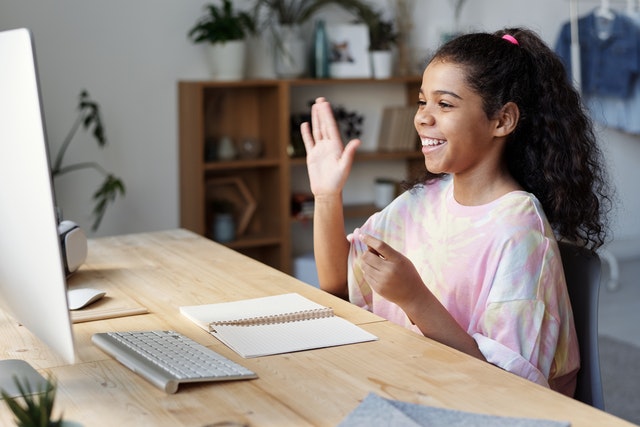 Of course, a tween's room should serve a variety of functions, but it's essential that your tween has adequate space to do their homework. Even if there's not much room for anything else, make sure there's a comfortable workspace for kids to complete their studies, use the computer or a tablet and maybe even do craft projects. The minimum here is a desk, a lamp and a comfortable chair. But to liven things up, you could add fun touches like storage baskets, funky lamps, a plant or floating shelves over their desk.
6. Include loads of storage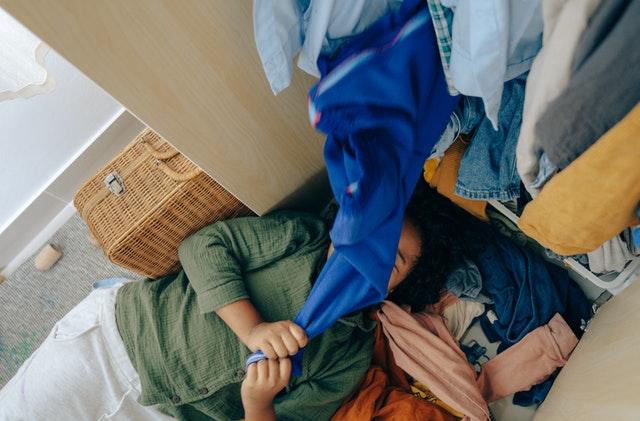 By the time kids reach their tween years, they should be able to keep their own rooms tidy. Of course, we all know this is much easier said than done. Most adults know that the best way to ensure that everything stays organised is to ensure everything has a place to go. To make your tween's room more grown-up looking and tidy, look for space-saving storage solutions–cabinets, wardrobes, bookshelves and under-bed boxes.
7. Add some cool new accessories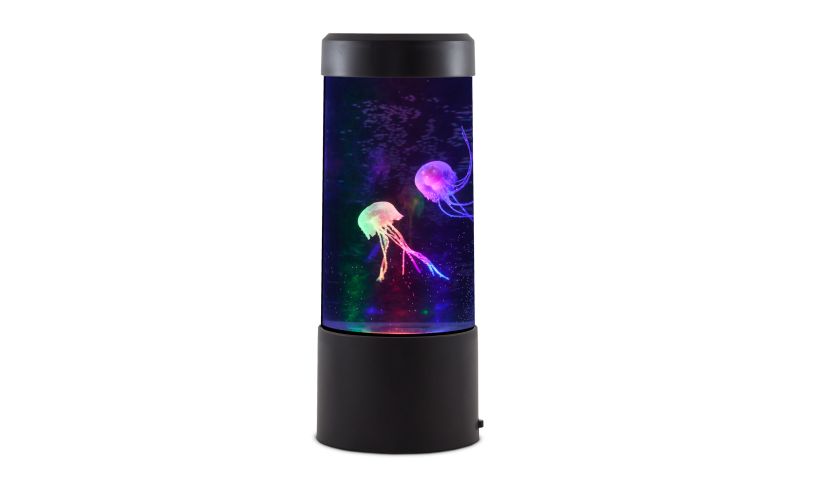 What's more grown-up than picking out your own artwork and decorative touches? Encourage tweens to select a few special things to really make their space their own, like framed prints or this funky Jellyfish Tank Mood Light. They can use their pocket money, or you can give them a budget, or you can ask them to add what they want to their Christmas or birthday wish-lists. For no-spend options, look up some cool DIY craft projects you can complete together.
For some great gift ideas for tweens, check out what's popular on our website!
When will the little snake arrive? I don't know, but he won't be long!