Making your own Christmas crackers is a brilliant way to impress family and friends this festive season. In addition to being a fun craft activity you can do with the kids, it's also a more environmentally friendly and cheaper option than buying off the shelf. Ready to learn how to make Christmas crackers? Let's get started!
How to Make Christmas Crackers:
1. Gather your supplies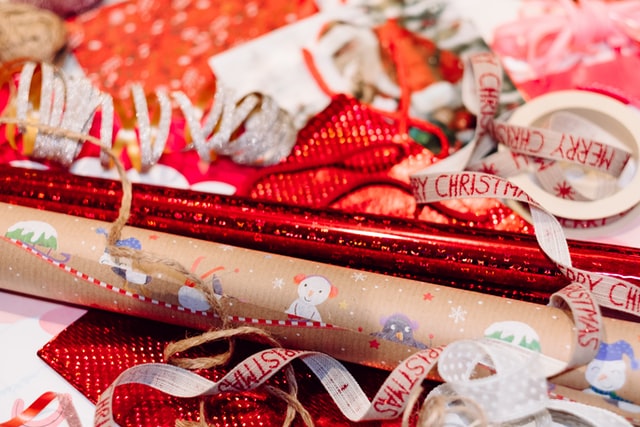 First things first, you need to gather your supplies. To make Christmas crackers, you'll need:
The cardboard tubes from toilet rolls or kitchen rolls, depending on how big you want your crackers to be
Decorative paper (each sheet A4-sized) for the outside of the cracker – this can be craft paper, patterned paper, wrapping paper, newspaper, anything you want! If you use plain paper, you'll probably want to decorate with the supplies listed below
Paints, stickers, marker pens, glitter, etc. (optional–see above)
Ribbon or string to tie the ends
Glue or tape
Fillings – Traditionally, crackers come with a paper crown, a joke and some kind of toy. However, because you're making your own, you have the option of getting as creative as you want here!
2. Decorate your crackers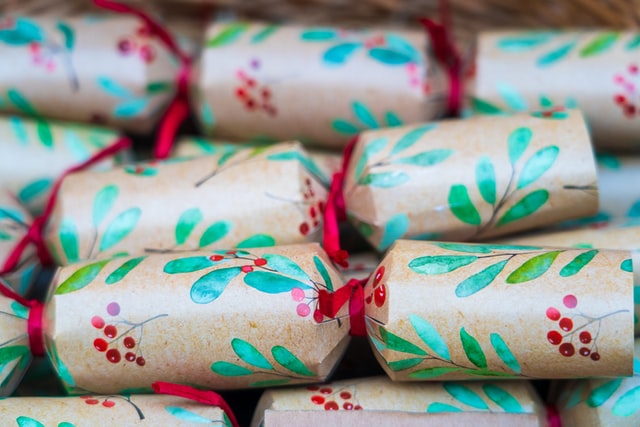 If you're using patterned paper and don't want to add any extra pizzazz, you can skip this step entirely. But if you're using plain paper, now is the time to decorate! Go crazy with glitter, paints, and whatever else you're using. There are loads of good decoration ideas and templates available online. Once you're done, remember to make sure you leave enough time for drying before going on to the next step.
3. Wrap your crackers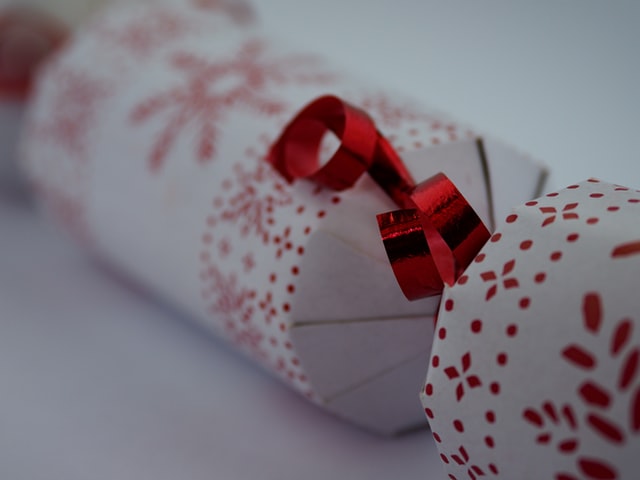 Once you're ready to go, position the A4 sheet of paper face-down on a tabletop. The paper should be positioned horizontally so that the two longer sides are at the top and bottom. Place your cardboard tube lengthwise in the top centre of the paper. Tape or glue one end of the paper to the cardboard tube. Then, continue rolling it around until the entire tube is covered in paper–it'll probably overlap a couple of times. Secure the end with another piece of tape or a spot of glue.
Next, you'll want to create the cracker's 'tails' by carefully holding the edges of the cardboard tube and twisting the loose paper at the end in the opposite direction. Do this on one side, and then slip your fillings into the other side before doing the same.
Finally, wrap a piece of ribbon or string to tie off the ends, and get ready to impress all of your guests with your creativity on Christmas day!
Looking for some awesome craft kits and creative toys for kids? Check out what's popular on our website!
Why did the elves ask the turkey to join the band? Because he had the drum sticks!