Trains, planes and automobiles! For two year old boys and girls, there's nothing more fun and fascinating than learning about transport. To help you choose the perfect transport-related gift, we've compiled a list of the very best cars for 2 year olds!
Top Tried & Tested Toys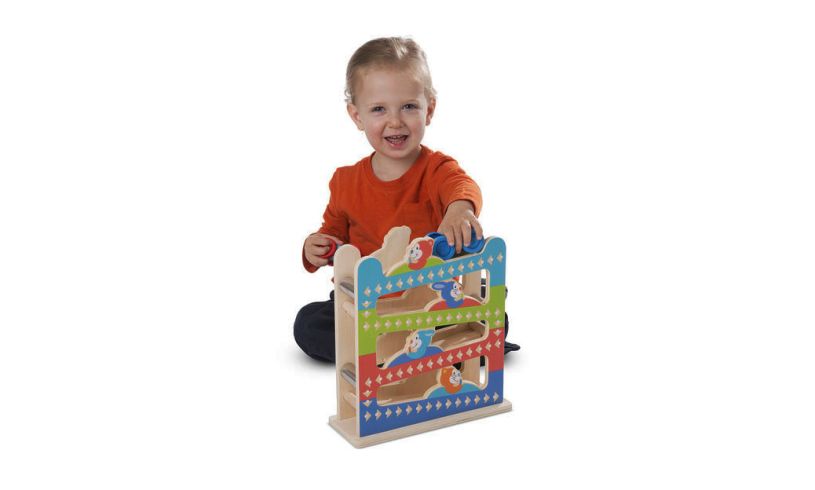 Roll up, roll up!
Ready to race? This impressive wooden zig-zag track comes with two cars in red and blue. Drop a car at the top of the tower and watch it zoom down! The car makes a chime at each turn before it flips over to cruise down the next ramp. A sensory delight, this toy features bright colours, fun patterns and adorable animal designs. No better way to boost motor skills and build imagination!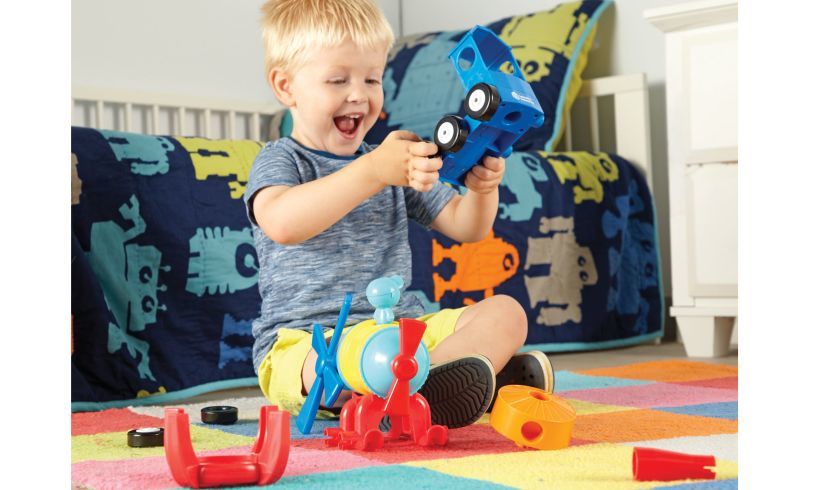 Welcome to the world of engineering
This cool construction set comes with 17 pieces that snap together to form three easy-to-build objects. The pieces are chunky and durable, making them ideal for tiny hands. Blast off in a rocket ship, hover in the sky with a helicopter, or shoot down the tracks on a train. If you want to get really creative, mix and match the pieces to invent entirely new forms of transport!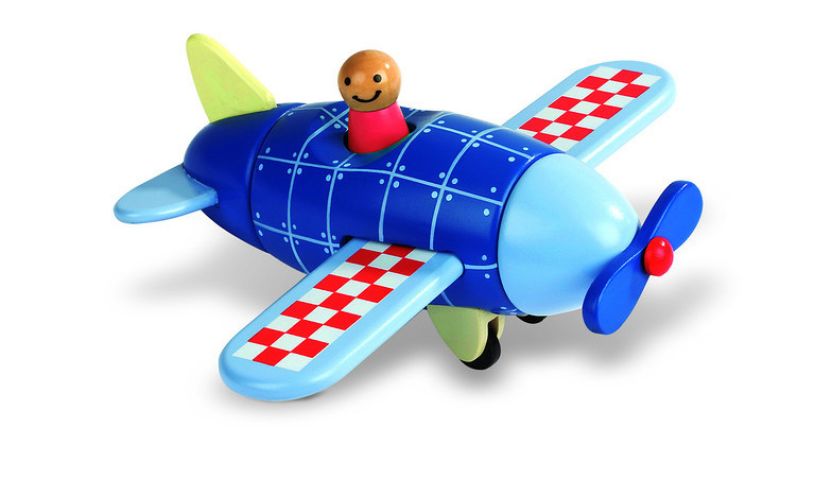 Please prepare for takeoff!
Driving is great, but sometimes flying is much more exciting. Just ask the tiny pilot in charge of this cool aircraft! The 17-cm-long plane consists of six durable wooden pieces. Each piece contains a built-in magnet to make assembly quick and easy. Put them together, take them apart–repeat again and again! Hours and hours of high-flying fun!
For more wicked toys for 2 year olds, check out our website!
What do you get when dinosaurs crash their cars? Tyrannosaurus Wrecks!