As entertainment becomes more grounded in technology,  children are too often settled in front of a screen rather than engaging in active play. Regular physical activity can lead to a wealth of benefits for young children. We have the best toys to keep your kids up and moving around. Read on for some of the best active toys on the market for each age group.
Toddlers
Preschoolers
Children
Preteens and Teens
Toddlers
Children at this age are just beginning to move around, so it's important to strengthen their legs and their sense of balance. As your toddler grows, they'll begin exploring their environment. Push along or pull along toys can keep them up and walking around your home or garden. This colourful Wooden Carousel spins as it rolls along, for added fun. Not only will they engage with their environment, but they'll be able to improve their motor skills while they're at it.
Preschoolers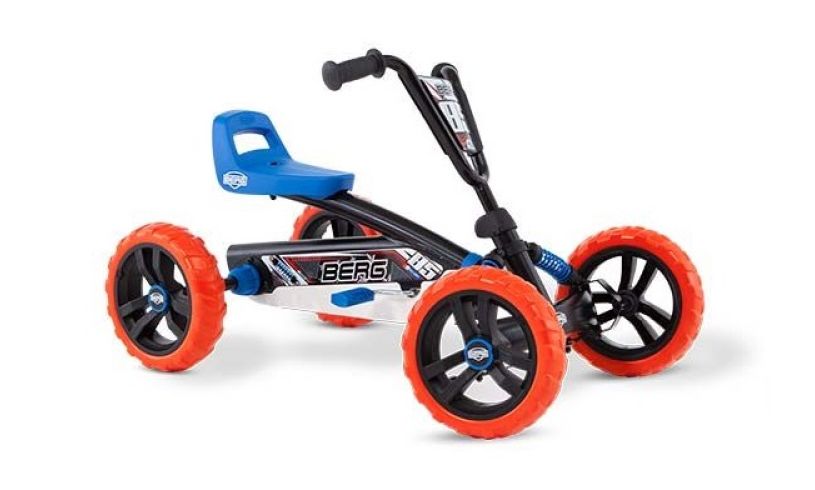 Preschool aged children have so much energy and they never stand still, but it can be tricky to channel that energy. The Berg Buzzy Nitro Jeep is brilliant because it can take them right through until 5 years. A colourful and cool first pedal experience, which is perfect for active girls and boys. Don't forget to add a Mini Hornit! 
Children
Older children often enjoy the same variety of active toys as their younger siblings, though perhaps with much more freedom. You can use hopper toys like our Space Hopper for backyard races, or play Ukick, a fusion of elements of football and badminton. The best active toys can be incorporated into family activities, keeping your growing children active and involved.
Preteens & Teens
Preteens and teens tend to prefer more challenging toys. Introduce our Extreme Waboba Ball during days at the pool or our (nearly) anti-gravity Waboba Moon Ball for both indoor and outdoor fun. Keeping in with the theme, the Foooty is a flat pack ball that you can carry in your pocket. 
These active toys can be enjoyed rain or shine, indoors or out. Shop our popular toys here.
Why can't you play badminton in the jungle? Because there are too many cheetahs.