Celebrating a special kid's birthday in the garden or the park this year? You're in luck because we've got some brilliant ideas and activities to make it a day to remember. Here's our ultimate list of five of the best outdoor children's birthday party ideas!
Top Outdoor Birthday Ideas:
1. Treasure Hunt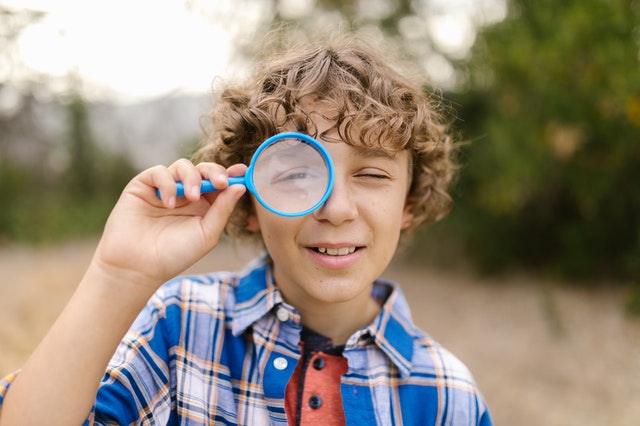 A treasure hunt makes a fantastic outdoor birthday party activity! This fun task will keep kids entertained and engaged, and it will also encourage them to burn off some energy and explore their surroundings. All you need for a treasure hunt is a set of clues (prepared in advance) and a treasure or multiple treasures to hide.
Depending on the age of the children, the clues might be in picture form or they might be written — and you can adjust the overall difficulty and treasure hunt length as appropriate. Basically, each clue should lead to the next clue, and eventually, the clues should lead to the treasure. Fun!
2. Piñata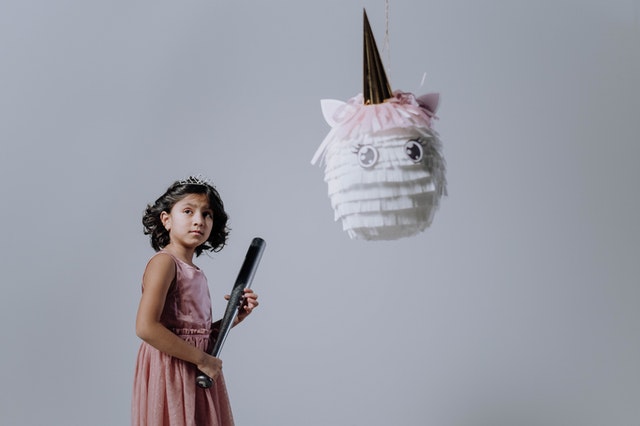 Piñatas make a great birthday party game! You can find piñatas online or in some supermarkets. Some come pre-filled with sweets and other treats, and others you need to fill yourself.
The traditional way to play is to hang the piñata from a tree or some other secure spot and have children line up a safe distance away. It's very important that adults supervise this to keep everyone safe!
Next, the first child in line (usually the birthday boy or girl) is blindfolded. Gently spin the child around three times, and then give them a bat or stick with which to attempt to hit the piñata. For younger children, you might skip the blindfold and just let them try to hit the piñata. Once the piñata fully breaks open, put the bat or stick away and give everyone a chance to gather up the sweets!
3. At-Home Water Park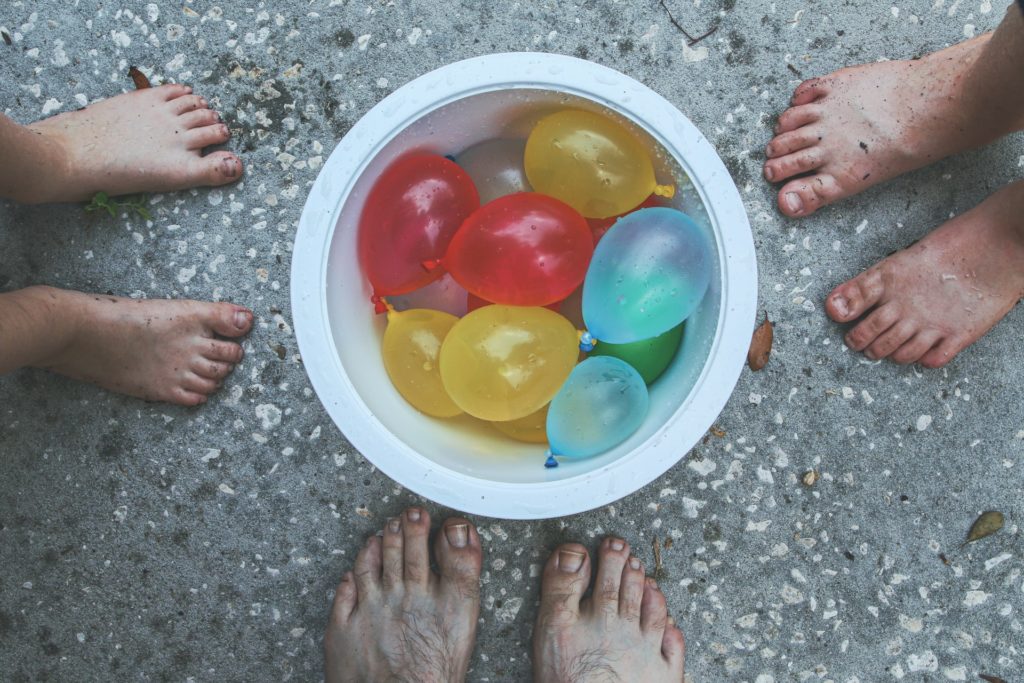 If it's hot outside, why not transform your garden into a water park? After all, wet play is always a summertime hit with children! Get out the water pistols and prepare some water balloons for a big water fight. Set up a paddling pool or two, and turn on the sprinkler for some splish-splash fun.
4. Mad Hatter's Tea Party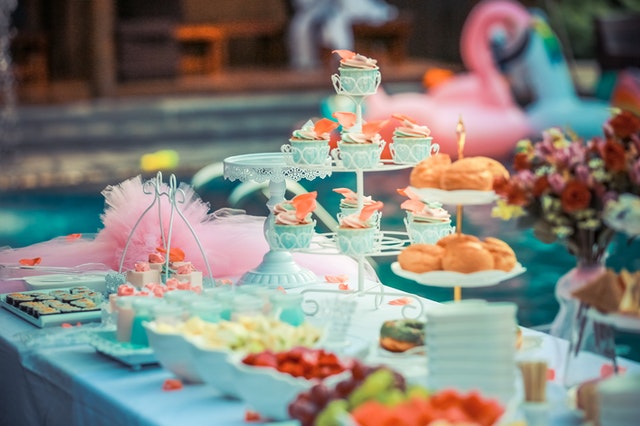 Imaginative kids who love books will have loads of fun with a Mad Hatter's tea party! Encourage guests to don fancy dress: bright colours and funky hats make excellent choices!
To ensure that the tea party is a success, set the scene with bright flowers and mix-and-match teacups, saucers and plates — you can often find cool bits and pieces at charity shops or by borrowing from friends. Serve up tea (of course!) and fun, colourful finger foods, such as fairy cakes, sweets, cut-up fruit and sandwiches. You might also spruce up your garden with fun Alice in Wonderland-themed decor: clocks, rabbits, a giant caterpillar… Your imagination is the only limit here!
5. Mini Olympics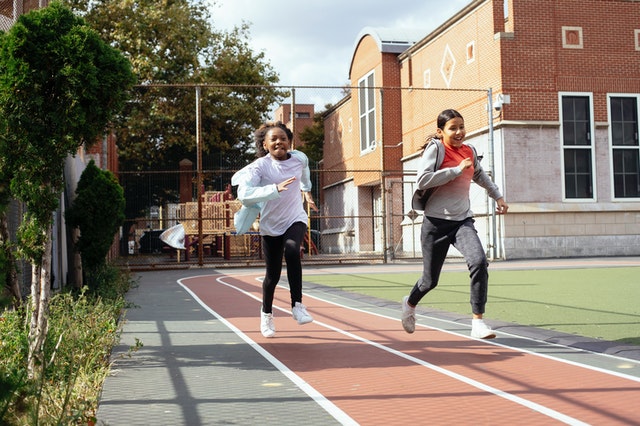 If you have an active child who loves sport, you might consider throwing a Mini Olympic-themed party. This one is an especially good choice if you're hosting the party in a park. Let guests compete individually or divide them into teams—you could even have some team flags printed and ready.
Mini Olympic activities could include discus using a flying disc (like the soft, pliable Waboba Wingman), races and obstacle courses, ring toss and long jump. Don't forget to prepare some 'medals' for the winners!
For some brilliant outdoor toys & games for kids, check out our website!
What does a clam do on his birthday? He shellabrates!